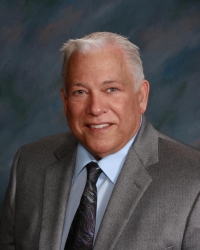 San Clemente, CA, January 17, 2017 --(
PR.com
)--
South Coast Surety
is entering its 23rd year of providing Surety Bonding support directly for businesses that need surety bonds as well as servicing insurance agents throughout the country for the placement of their customers' surety bond needs. While South Coast Surety hits this milestone, the company's President, Founder and CEO, Steven Swartz, has just been elected to the City Council of San Clemente.
Steven Swartz will be bringing over 40 years of experience in finance that contains his decades of working with contractors and public entities across the nation on all types of public contracting that includes standard construction as well as specialty service and supply/install contracts to San Clemente's City Council.
South Coast Surety is a National Managing General Underwriting Surety Only Agency headquartered in San Clemente, CA. The firm has a large and experienced staff in providing all facets of surety support for the wide variety of Commercial Surety Miscellaneous License and Permit bonds and personalized surety programs for all sizes of businesses that need performance bonds, payment bonds, bid bonds and supply bonds.
South Coast Surety is a proven direct source for all surety bonds and has earned from many of its highly rated and admitted surety company partners the trust to underwrite and approve most submitted business with the largest in-house underwriting authority in the nation. South Coast Surety has used these high limits to provide solid low cost bonding for the most surety qualified accounts throughout the country, while creating effective surety programs for contractors and businesses that have had challenges.
It is believed that the decades of surety experience of Mr. Swartz will bring considerable knowledge to San Clemente's City Council as the city looks at the challenges now facing most of our communities. His personal knowledge of how competitive bidding and the effective outsourcing of certain services will provide additional strength to the city council.