Trinity Street Capital Partners is Hiring
Trinity Street Capital Partners is hiring for new Commercial Mortgage Origination positions in Miami, FL / Washington, DC/ Boston, MA/ Atlanta, GA and Charlotte, NC.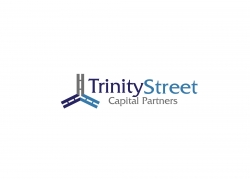 New York, NY, January 17, 2017 --(
PR.com
)-- Trinity Street Capital Partners provides investment banking services for commercial real estate transactions. The Firm is a leader in providing debt and equity for a wide range of real estate transactions.
Trinity Street Capital Partners is currently accepting resumes for a Commercial Real Estate Loan Officer at a proposed new location in Washington, DC/ Miami, FL/ Boston, MA/ Atlanta, GA/ Charlotte, NC.
Position Summary:
This key position is responsible for originating and screening, permanent and bridge commercial real estate loans on a wide range of property types; multifamily, MHC/MHP, office, industrial, retail, self-storage and hotel. The emphasis is placed on an individual's ability to produce quality loan submissions, develop strong client relationships and manage transactions though an expedited underwriting and settlement process.
Specific Duties include:
· Responsible for developing and maintaining strong relationships; with an emphasis on developers, owners, managers and other direct borrowers.
· Cultivate relationships with intermediaries such as; real estate brokers, accountants, attorneys and financial planners; in search of commercial mortgage loan origination opportunities.
· Prescreen and qualify loans prior to the underwriting process.
· Prepare initial summary and loan sizings.
Education/Skills/Experience:
· Must have previous relationships with Commercial Real Estate clients.
· Knowledge of basic commercial real estate fundamentals is desirable with a minimum of 3 years commercial banking/ commercial mortgage experience.
· High level of accuracy and attention to detail; Able to work independently and with little supervision; Ability to work well under pressure and with deadlines; Ability to make formal and informal presentations in diverse settings; Math aptitude and proficiency in Word and Excel are required.
Compensation:
Base Draw of Up to $100K + Profit Sharing (Expected total comp $250-$500K)
Please note: In order to be eligible for a Draw, you must have a proven loan closing track record and a verifiable, outstanding pipeline. If you do not have this, you will only be eligible for a commission position.
Trinity Street Capital Partners is an equal opportunity employer.
Contact
Trinity Street Capital Partners
John Dragone
212-671-1044
www.trinitystreetcp.com
media.relations@trinitystreetcp.com

Contact