Local San Antonio Nonprofit Veteran Organization Nominates First Female Chairperson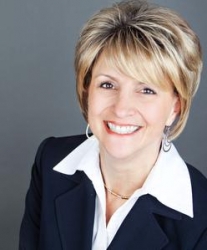 San Antonio, TX, January 19, 2017 --(
PR.com
)-- Confidential Government Solutions, a 501c3 nonprofit career education and training company for Veterans, Military Members in transitions and their families, nominated and approved two new board members, and their first non-military female Chairperson. The new Board Chairperson is Mrs. Sheema Harris, a Military Spouse and an award winning industry leader. The two new board members are Mrs. Joanne Lofton, a retired Army Sergeant Major and Military Spouse and Mrs. Joanne Kline, a Special Education Elementary School Teacher and Military Spouse.
Board Chairperson Harris is a former corporate executive with consistent top performing recognition from billion dollar global clients. She is passionate about the military community and believes CGS' Veterans to Civilian Assistant Program (V-CAP) is the right program with the right steps to help our members advance in their career. Harris has served on several nonprofit boards in our local community to include the Lions Club and the San Antonio Human Resource Management Association. Harris brings significant experience in fundraising and building strong community relationships. As the new chair, she is excited and honored to build upon the vision of the first two board chairs, retired Navy Captain, Mr. Michael Farlow and retired Air Force LT. Colonel Angelo Haygood.
Both board members Lofton and Kline were nominated and approved for executive board positions. Lofton is the new Board Treasurer and Kline is the new Board Secretary for calendar year 2017.
The entire organization is excited about kick starting the New Year beginning with their LeftRightStep.org classes at St. Philips College on Thursday, January 19, 2017. For additional information, please contact Mrs. TJ Haygood, Executive Director at TJHaygood@LeftRightStep.org or Mrs. Sheema Harris, Board Chairperson at SheemaHarris@LeftRightStep.org.
Contact
Confidential Government Solutions
TJ Haygood, Executive Director
(210) 787-2473
www.LeftRightStep.org

Contact