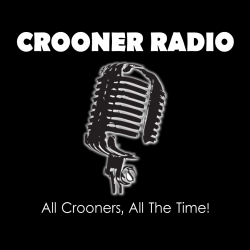 Rancho Mirage, CA, February 13, 2017 --(
PR.com
)-- Popular online radio station, Crooner Radio plays only the very best of the crooners and has become a favorite of many online radio listeners. Available on TuneIn, iTunes and many other online radio resources, Crooner Radio is a 24/7 online radio station that also airs many popular shows, such as the nationally acclaimed, "The Sounds of Sinatra," with Sid Mark, now in its 60th year of broadcasting and one of the only shows personally authorized by Frank Sinatra himself. Fridays are Crooners & Cocktails, which plays your favorite crooners as well as hip cocktail music and on Saturdays is the popular show, Swingin' Saturdays.
Crooner Radio is broadcast from Rancho Mirage, CA., just a few block from Sinatra's previous estate and has been on the air for over 6 years. The station has been praised by many of the living crooners, and is broadcast in full digital sound. "We only play the best of the crooners, and are strictly ran by the support of our listeners," says owner Morgan Manning.
Crooner Radio currently has listenership in over 165 countries and is often an editors pick on many popular online radio streaming services.
The station also offers an app for both Apple and Android phones, and gives listeners the opportunity to listen to the station on their phone, as well as communicate directly with the station by submitting requests, polls in which listeners can vote on what they want to hear, as well as an alarm clock, news and much more. You can download the app from your app store by simply typing in, "Crooner Radio Online."(Look for the station with the microphone logo.)
For listening options, information, station sponsorship opportunities or to play directly from Crooner Radio website, visit www.croonerradio.com, or listen on TuneIn, iTunes or find it through various online radio listings.
Crooner Radio - All Crooners, All the Time!