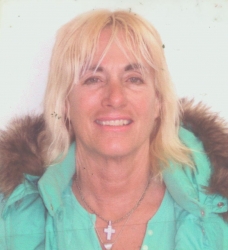 Santa Monica, CA, February 28, 2017 --(
PR.com
)-- Sandra Bergen Strength of Santa Monica, California has been recognized as a Top Executive and Prominent Business Leader for 2017 by Strathmore's Who's Who Worldwide Edition for her outstanding contributions and achievements in the fields of entertainment and art.
About Sandra Bergen Strength
Ms. Strength is an international self-employed, freelance Design Consultant, specializing in movies, sets, painting, costumes, music and logos. She works on movie sets, theatre/play sets, costumes, music logos and position lines within the entertainment industry. She specializes in the use of colors and design and ensures that projects are aesthetically correct within the context of the projects. Ms. Strength enjoys working on cutting-edge entertainment projects with socially meaningful messages. She is also interested in consulting on landscaping and interior design. She sits on the CCSM Board of Affordable Housing. Ms. Strength was recently honored with an American Achievement award from Strathmore's Who's Who Worldwide.
Born on August 30, 1943 in North Island, California, Ms. Strength received a B.A. in Psychology from Stanford University in 1965 and attended the Art Center College of Design at Santa Monica College. She has three children, Dana, Adeline and Raymond (deceased), and four grandchildren. In her spare time she enjoys volunteer work with the homeless, reading, painting and surfing.
About Strathmore's Who's Who Worldwide
Strathmore's Who's Who Worldwide is an international advertising, networking and publishing company based in Farmingdale, New York. They are proud to be able to satisfy their clients and continue to have repeat clientele due to their longevity and pride in their products and services. The Owners strive to connect business professionals to enhance their contact base and networking capabilities so they can get the acknowledgment and publicity within their industries and beyond. The Strathmore family has been providing these valuable services for over two decades. They target executives and professionals in all industries to be featured in their publication and on-line directory. Industries include business, law, education, healthcare and medicine, fine arts, IT, government, science, real estate, entertainment and many more accomplished fields. Professional profiles are listed in an annual hardcover journal and in a detailed, searchable database on the website www.strww.com.