Sven Teuber Named Brand Ambassador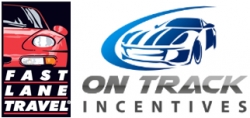 Oldsmar, FL, February 24, 2017 --(
PR.com
)-- Peter Sontag, Founder and CEO of Fast Lane Travel, Inc. announced today the promotion of Sven Patrick Teuber to Brand Ambassador for this long-established Porsche Travel Company.
Fast Lane Travel, Inc. is the official "Treffen" Travel Company (the Company) for the 140,000-member Porsche Club of America (PCA). The Company has been creating, managing and conducting luxurious Porsche tours in Europe, China, Cuba and the U.S. The primary tours take guests from Germany to various destinations in Europe. New Porsches are provided to the guests on a rental basis or some guests purchase their Porsches through their dealers in the U.S. or Canada and have the car delivered in Europe, thus participating with their own vehicle. Other vehicles like BMW, Mercedes, Ferrari etc. are available upon request.
The tours are guided by multi-lingual drive guides, connected to each guest with a walkie-talkie. Guests enjoy luxurious, dedicated and personal service. The trips are all inclusive and guests have commented: "I loved the trip, because I didn't have to think!" The rental Porsches, gas, tolls, parking, 5-star hotels, meals, drinks, guides and a luggage truck are all included. Please go to
www.fastlanetravel.com
for a full roster of all 2017 Porsche tours. All Porsches are automatic so there is no manual shifting.
Mr. Teuber has previously served as VP of Sales and later as President of the Company. He will now focus on interacting with corporations to offer unique incentive travel programs; weekend motivational events at various race tracks, such as the Porsche track in Atlanta; and channel substantial business into the Company's existing Porsche travel program, at a much larger scale through his new company: On Track Incentives, LLC –
www.ontrackincentives.com
.
Mr. Teuber stated, "After three and a half tremendous learning years at Fast Lane, I look forward to continuing the expansion of the Company at a heretofore much greater level and pace. I am grateful for the continued opportunity offered to me by the Founder and CEO, Mr. Sontag." Mr. Sontag underscored, "Sven has shown tremendous potential and development and was able to apply his knowledge gained from his MS in Entrepreneurship in Applied Technologies from USF along with his fluent German language ability. I am very pleased to be able to offer Sven this promotion and ability to further solidify his track record in our industry."
Contact
Fast Lane Travel, Inc.
Peter Sontag
813-343-3001
www.fastlanetravel.com

Contact