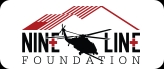 New York, NY, March 02, 2017 --(
PR.com
)-- Nine Line Foundation and FourBlock are joining forces to host a major fundraiser for United States veterans. The two non-profits are hosting a Casino Night on April 5th at the New York Sports Club in New York City. The event begins at 6pm with special guests Kris Paronto, Pete Rose, Graham Allen and Florent Groberg.
Paronto, also known as "Tanto" is known as a hero of Benghazi Attack, former ranger, 2nd Battalion, 75th Regiment, and a security and military consultant. "13 Hours: The Secret Soldiers of Benghazi" was created to tell the story of what truly happened during that time, including Kris's story.
Rose, a baseball legend and veteran served in the U.S. Army prior to playing baseball. Rose has been extremely vocal in helping veterans and this is another opportunity for him to help raise money for veterans in need
Also attending the event is Florent Groberg, a medal of honor recipient who served in Afghanistan in 2012. Groberg lost some of his left calf muscle and had significant nerve damage. The veteran is now a civilian employee of the Department of Defense.
The event raises money for the Nine Line Foundation, which helps wounded veterans who are severely injured and need assistance when moving home. 100% of dollars collected are directed to the candidates personalized needs. The money raised helps improve the quality of life of those wounded in the line of duty.
The foundation was founded in 2014 by CPT Tyler Merritt, after his West Point classmate, CPT Edward "Flip" Klein, lost three limbs fighting in Afghanistan. Merritt formed the foundation to help veterans like CPT Edward who are severely wounded and need to regain their lives.
"The money that the foundation raises goes to anything from a wheelchair accessible van to building a handicapped accessible house, says Tyler Merritt, Founder of Nine Line Foundation. As veterans ourselves, we feel a lifelong commitment to support our brothers and sisters injured in combat and we know that our fellow American's feel the same way. We are looking forward to seeing everyone come out and support our veterans in need," says Merritt.
Admission for the event is $100.00 and includes entry, dinner, drinks, and $100 in casino cash. Major sponsors include American Airlines, American Heroes Channel and Mohegan Sun. There is still availability for sponsorships. For more information, go to ninelinefoundation.org.