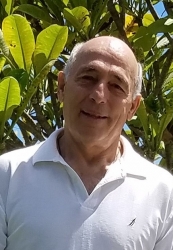 Fort Lauderdale, FL, April 08, 2017 --(
PR.com
)-- Norman A. Eshleman of Fort Lauderdale, Florida has been honored as a Professional of the Year for two consecutive years, 2016 and 2017, by Strathmore's Who's Who Worldwide Edition for his outstanding achievements and high level of success in the field of healthcare.
About Norman A. Eshleman
Mr. Eshleman has over 35 years experience in the healthcare field. He is the CEO of Athletes Competitive Edge which specializes in Sports Performance Therapy. This very unique therapy stands above all others because it can deliver true Functional Efficiency to everyone young and old. Without this cutting edge therapy, it is absolutely impossible to obtain Functional Fitness. Norman uses a combination of a few different modalities to deliver performance levels which were previously unattainable. Many of these results occur in just minutes. Norman assists athletes and other professionals in South Florida to improve their Functional Efficiency. Some of his clients have even achieved Olympic gold. Norman serves as a Sports Therapist and Consultant.
Born in Auburn, New York, Mr. Eshleman became certified as a Fitness Instructor and has been a Licensed Therapist since 1972. He is affiliated with the A.M.T.A. and the F.S.M.T.A. In his spare time he enjoys singing and musical drama.
For more information, contact www.sportsperformancemassage.com.
About Strathmore's Who's Who Worldwide
Strathmore's Who's Who Worldwide is an international advertising, networking and publishing company based in Farmingdale, New York. They are proud to be able to satisfy their clients and continue to have repeat clientele due to their longevity and pride in their products and services. The Owners strive to connect business professionals to enhance their contact base and networking capabilities so they can get the acknowledgment and publicity within their industries and beyond. The Strathmore family has been providing these valuable services for over two decades. They target executives and professionals in all industries to be featured in their publication and on-line directory. Industries include business, law, education, healthcare and medicine, fine arts, IT, government, science, real estate, entertainment and many more accomplished fields. Professional profiles are listed in an annual hardcover journal and in a detailed, searchable database on the website www.strww.com.