Smash Tennis — Makes Finding Tennis Partners Easy
Smashtech is proud to announce Smash Tennis is now available from the App Store on iPhone and from Google Play on Android mobile devices. Smash Tennis is a mobile tennis app that helps players find local hitting partners, track match scores, and compete for rankings. Featuring a comprehensive player-search by age, skill level, and distance, tennis players will be able to find local hitting partners with ease, challenge them to matches, and quickly get on the courts.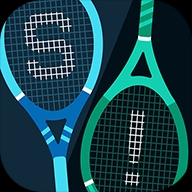 San Francisco, CA, April 06, 2017 --(
PR.com
)-- In Smash Tennis, users create a profile with their picture and basic information such as location, age, gender, and experience level. Players can then be discovered by other tennis players in their city and search for new hitting partners nearby. In Smash, players can record and track their match scores to rise through the ranks locally and globally. Players can create their own player groups to chat with friends and stay up-to-date when friends in the group play matches. Players can also chat with potential hitting partners or individual friends through Smash's messenger function, as well as instantly schedule matches with one another and later record scores to update their rankings.
Currently the tennis world relies on NTRP ratings to match league and tournament players, but there is no system for matching recreational players. Smash Tennis features a proprietary "Smash Rank" system that quickly ranks players of all experience levels after only a few recorded matches. This allows the app to match users accurately regardless if they have played in a tournament or recreational setting. In addition, Smash Tennis provides players with detailed head-to-head statistics between its members, including win-loss ratios, games played, and leaderboard comparisons.
The Smash Tennis app is available for free from the App Store on iPhone at https://itunes.apple.com/app/id1108416207
and from Google Play on Android at https://play.google.com/store/apps/details?id=com.smash_app.android.smash
About Smashtech
Smashtech reimagines how tennis players discover, connect, and play with one another. Based in New York and San Francisco, Smashtech was formed by tennis players, coaches, and industry veterans who have collectively developed the app to unite the tennis players and communities around the world. For more information on Smashtech, visit: http://smash-app.com/
Contact
Smashtech LLC
Brian Kerr
415-712-3758
smash-app.com

Contact