Max Alley Announces New Chief Financial Officer
Max Alley Real Estate Services, LLC, a top regional developer and general contractor, is proud to announce the promotion of Rachel Scott to Chief Financial Officer.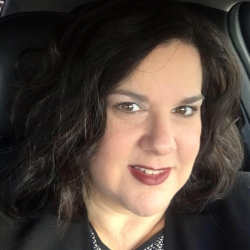 Texarkana, TX, April 13, 2017 --(
PR.com
)-- Rachel has been an important part of the Max Alley team since 2005. She has 24 years of accounting experience along with a Business Administration Degree in Accounting from Southern Arkansas University. Rachel is a seasoned financial and management accountant and as a concise communicator, brings sound decision making and analytical skills to the table. She is strategic, reliable and methodical even as she exercises her capabilities "thinking outside the box."
Rachel has been with Max Alley for 12 years. She started out in general accounting in 2005, was promoted to Comptroller in 2009. Through the years she has taken the lead and proved herself capable. Max Alley is excited to promote her to this key position.
Max Alley's reputation as a top preferred developer is founded in the hundreds of successful Build-to-Suit, Fee Development and Construction projects they've completed in over 12 States. Their commitment to excellence can be seen in every project and relationship they've built along the way. As a Commercial Developer, General Contractor and Real Estate Broker, they take projects from Concept to Completion, on Time and on Budget.
Max Alley is a Concept to Completion Developer and General Contractor. Please visit our company website at
http://maxalleyllc.com/
Contact
Max Alley
Robin Cannistraci
903.255.1702
www.maxalleyllc.com

Contact