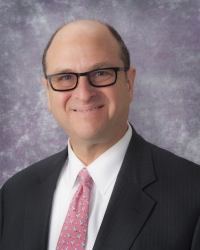 St Louis, MO, April 13, 2017 --(
PR.com
)-- The Society for the Blind and Visually Impaired, based in Brentwood, MO, has been awarding the Leslie Dana Gold Medal since 1925 to distinguished recipients for their outstanding work in the ophthalmic and blindness prevention fields. This year, the prestigious award will be presented to Dr. Joel S. Schuman MD, Professor and Chair, Department of Ophthalmology and Professor of Neuroscience and Physiology, NYU Langone Medical Center, NYU School of Medicine, at the Society's Visionary Gala, to be held on Saturday, April 22nd, at the Palladium St. Louis, 1400 Park Place, beginning at 6pm. Tickets for the event ($175.00) can be purchased by calling 314-968-9000.
According to David Ekin, President, Society for the Blind and Visually Impaired, "We are honored to present Dr. Schuman with the Leslie Dana Medal. The late Mr. Dana designated the medal to be awarded in St. Louis to a recipient with long meritorious service for the conservation of eyesight research and instruction in ophthalmology, social service for the control of eye diseases, or special discoveries on the domain of general science or medicine of exceptional importance in conservation of vision."
Ekin added "Dr Schuman is being honored as one of the inventors of Optical Coherence Tomography (OCT), a technology that provides rapid, non-invasive three-dimensional imaging of the internal structures of the eye. OCT has had a transformative impact on ophthalmology and has revolutionized the ability of researchers and clinicians to study and treat eye diseases such as glaucoma, diabetic retinopathy and macular degeneration."
Dr. Schuman has an illustrious and distinguished career as a researcher, author and clinician. Dr. Schuman and several colleagues were the first to discover a molecular marker for Glaucoma, a disease that damages the optic nerve and can lead to irreversible vision loss. Dr. Schuman and his team developed groundbreaking medical imaging procedures that creates a 3-D map of the eye, which revolutionized research and treatment in the field.
Dr. Schuman was selected to receive the Dana Gold Medal Award by the Dana Medal Committee, headed by James Bobrow, Professor of Clinical Ophthalmology and Visual Sciences, Washington University School of Medicine and Honorary Committee Chair. Dr. Bobrow said "We selected Dr. Schuman to receive this award because of his work to adapt the combination of increased computer power from CT scan, MRI and laser imaging techniques to create three-dimensional analyses of ocular structures, providing increased insight into the functions of the eye without needing to invade the eye. The information gained from these studies guides both diagnosis and treatment of a wide variety of ocular diseases."
In addition to the Dana Gold Medal Award, the Society will bestow two additional awards: The Community Partnership Award to MindsEye Radio, and James Butler Award to Volunteer of the year, Patricia Schonlau.
MindsEye Radio is a virtual newsstand connecting people with vision loss to the news and entertainment they need to lead full lives. Mind's Eye provides readings from local and national publications through radio and internet broadcasts to enable individuals in the blind and print impaired community of Metro St. Louis to stay connected and self-reliant.
The James Butler Award, presented only when deemed appropriate, is to be given this year to Patti Schonlau who has devoted 35 years of service as an advocate, stressing the importance of self-advocacy and social graces. "Ms. Schonlau has devoted her time and efforts to assist people with disabilities in order for them to acquire and maintain control of their own lives through the acquisition of necessary support or assistance, to live with self-determination through choice and opportunity, and to become active agents in their own advocacy," commented David Ekin. Ms. Schonlau adds, "I am extremely excited to be the recipient of this distinguished award and I have worked to promote people with disabilities in order to be integrated fully into society and to live independently as a vital part of their community."
About Society for the Blind and Visually Impaired:
The Society enhances independence, empowers individuals and enriches the lives of people who are blind or visually impaired and their families. Caring, qualified staff provide specialized vision rehabilitation, adaptive education, assistive technology and support services.
For further information, please visit the Society's website at
www.slsbvi.org
.