Retirement Expert, Rick Maraj, to Host "Building a Better Retirement" Radio Show
Rick Maraj, founder and owner of The Retire Advisory Group, an independent financial advisory firm, is now hosting his new radio show on Sarasota News Radio 1320 and 1450 AM. The show "Building A Better Retirement" airs Sundays from 2pm-3pm.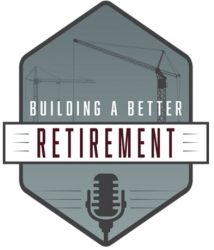 Sarasota, FL, April 19, 2017 --(
PR.com
)-- In his radio show, Rick talks about life in and around Sarasota, and more importantly, the many concerns that people are facing in retirement. Listeners will discover a wealth of information on finances and retirement; topics like, social security, taxes and our current economic situation. Be prepared to learn about solutions to ensure you have a successful retirement as well as how to never run out of money in retirement. Do you want to learn how to fortify your nest egg? If you are about to retire or are currently in retirement, tune in to learn how you can start building a better retirement today!