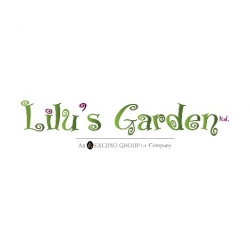 San Bernadino, CA, April 21, 2017 --(
PR.com
)-- The FDA may be reluctant to admit it, but thousands of advocates of alternative medicine have purchased CBD products and sworn by their positive effects. Many of those products, none of which get you high, but all of which are in some way related to industrial hemp and other abstracts of cannabis, are produced by Denver, CO wholesaler Lilu's Garden.
This year from April 21st to April 23rd, Lilu's Garden will be an official sponsor of the world famous High Times Magazine US Cannabis Cup So-Cal taking place in San Bernadino, CA. Attendees will be celebrating the recent legalization of recreational cannabis in the state, while Lilu's Garden will be in the house hoping to show attendees that cannabis has more benefits than just catching a buzz.
"The whole team at Lilu's Garden is excited to be a part of this incredible event being put together by High Times," said Chicago-area native Thomas Guel, the company's founder, who got into the industrial hemp industry after his mother was diagnosed with a terminal illness and was desperate to find a cure. "Even though the FDA and government agencies don't allow us to talk about or advertise the benefits of cannabis, I feel cannabis saved my mother's life, and I hope to share that story and the work we are doing to help people visiting the Cannabis Cup in SoCal and I am grateful to High Times for giving us the opportunity to reach this many people," the founder stated to the press.
The 2017 High Times US Cannabis Cup So-Cal takes place April 21st, 22nd and 23rd at the National Orange Show in San Bernadino, CA and is open to valid ticket holders ages 18 and up. The event will feature a performance by Grammy Award Winning hip hop artist The Game. Tickets are available at https://www.cannabiscup.com/socal/#tickets-
Lilu's Garden is a wholesale CBD distributor with local offices in Southern California, Denver, CO and Chicago, IL. For more information visit http://LilusGarden.com