Dr. Robert Burke Announces UltraSlim Cold Light Body Contouring is Now Available at the Michigan Center for Cosmetic Surgery
Ultra Slim cold light body contouring now available at the Michigan Center for Cosmetic Surgery in Ann Arbor. This is the only FDA approved system for immediate reduction of fat without prescription medication, diet, or exercise. In FDA preapproval trials all patients benefited.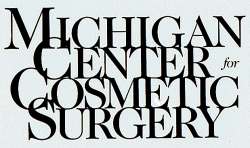 Ann Arbor, MI, April 24, 2017 --(
PR.com
)-- Dr. Robert Burke, director of the Michigan center for Cosmetic Surgery announces the addition of Ultra Slim cold light body contouring. Noting cosmetic medicine and surgery trends in which men and women seek ambulatory solutions to common cosmetic concerns, a decision was made to add this innovative solution to fat accumulation in unwanted body areas. This FDA approved cold light body contouring process is the only FDA approved system for immediate fat reduction without prescription medications, diet, or exercise. "This fits directly into the mission of our division of minimally invasive and noninvasive cosmetic surgery, the first such division created in the United States associated with an accredited surgical center," says Dr. Burke.
He also states that, "Ultra Slim cold light body contouring upends the present model for the nonsurgical treatment of unwanted fat resistant to diet and exercise since patients are comfortable during and after treatment, can immediately resume normal activities, and can see measurable results. With other technologies they usually have a period of recovery and a delay of up to 12 weeks before they can see any result."
"The advantage of this includes customization for patients based on their needs as determined by which body areas need to be targeted for treatment."
The Michigan Center for Cosmetic Surgery, directed by Robert H. Burke, MD,FACS is committed to the expansion and success of this noninvasive and minimally invasive division, providing solutions for those seeking ambulatory cosmetic surgery options. Previous additions to this division have included Bellafill for the long term correction of acne scars and facial volume loss (v lift), the Silhouette instalift (nonsurgical alternative to the facelift), and threadlifting with Miracu and PDO threads.
Dr. Burke, is a Clinical Professor of Plastic and Reconstructive Surgery and a Clinical Professor of Facial Plastic Surgery at Michigan State University and well as an Adjunct Clinical Professor of Maxillofacial Surgery at the University of Michigan. He is principal investigator in FDA breast implant studies for both Mentor and Allergan Corporations, and in laser research, including tattoo removal lasers with Astanza corporation. He is also on the clinical advisory board of Suneva corporation.
www.RobertBurke.com
info@robertburke.com
www.annarborcosmeticsurgery.com
1-800-487-4840
1-734-971-0262
Contact
The Michigan Center for Cosmetic Surgery
Dr. Robert H. Burke
734-971-0262
www.RobertBurke.com

Contact