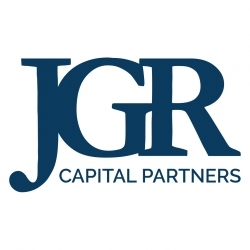 New York, NY, April 27, 2017 --(
PR.com
)-- JGR Capital Partners, a leading equity research and digital investor relations firm, has announced it has released an update report on BioCorRx (OTCQB:BICX).
The full report can be found at www.jgrcapitalpartners.com.
BioCorRx Inc. announced after the first few rounds of preclinical studies the potential for BICX101 to be delivered in various duration forms which could have potential for other uses in the addiction treatment industry. BioCorRx is hoping to present data to the FDA in a Pre-IND meeting that was recently requested by Innovative Science Solutions on the company's behalf. The primary goal is to create a one-month version of BICX101, but the company is evaluating one and two week versions. This could create new revenue streams for the company by opening new indications for the product within both alcohol use disorder and opioid addiction
Private Equity firm Alpine Creek Capital completed an investment of $1.7 million dollars on March 24th, 2017. This puts the total investment in BioCorRx from Alpine Creek alone at $4.2 million dollars since the firm first invested $2.5 million dollars in the company back on June 10th, 2016. This new investment also helps increase the strength of BioCorRx's balance sheet with fresh new capital for research and development and new strategic initiatives.
Another significant development has been the company's shares have been approved for quotation on the OTCQB. This allows for Real-Time Level 2 Quotes, which is very important since it allows investors to see the available liquidity in a security, which improves investor confidence and transparency. The next step after OTCQB would be an up-listing into the Nasdaq or NYSE exchange, which could provide even further liquidity to the company's stock and attract more institutional ownership.
JGR Capital Partners forecasts a revenue increase based on the positive news regarding potential new lines of treatment for BICX101. In addition to the new round of financing by Alpine Creek Capital, which has improved the health of the company's balance sheet, the fundamental value of the company's shares have increased in according to JGR Capital Partner's view and they have adjusted their price target to $0.26 over the next 18 months.
JGR Capital Partners has been retained for company sponsored research by BioCorRx. Full disclosures pertaining to this report can be found in the update report which can be found at www.jgrcapitalpartners.com.
About BioCorRx Inc.:
BioCorRx is an addiction treatment company offering a unique approach to substance abuse. The BioCorRx Recovery Program is a non-addictive medication-assisted program consisting of two main components. The first component of the program consists of an outpatient implant procedure performed by a licensed physician. The implant delivers non-addictive medication Naltrexone, an opioid antagonist that can significantly reduce cravings for opioids and alcohol. The second component developed by the company is a one-on-one proprietary counseling program specifically tailored for treating alcoholism and substance abuse disorders. More information on BioCorRx can be found at www.biocorrx.com.
About JGR Capital Partners:
JGR Capital Partners is an international equity research and digital investor relations firm that focuses on companies under $2 billion in market capitalization. The firm is headquartered in New York City, with affiliate offices in Los Angeles, Sao Paulo, and Shanghai. Our team of experienced analysts form investment theses based on company and sector expertise, with a strict focus on fundamentals and valuation. For more information on JGR Capital Partners, visit our website at www.jgrcapitalpartners.com.