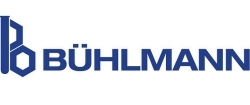 Amherst, NH, May 02, 2017 --(
PR.com
)-- BUHLMANN Diagnostics Corp (BDC), BÜHLMANN Laboratories AG's North American affiliate is proud to announce that three of its novel products,
Quantum Blue® Infliximab Assay
,
IBDoc®
and
CALEX® Cap
have received Medical Device Licences from Health Canada and are now commercially available in Canada. Quantum Blue®, Infliximab® and CALEX® CAP devices were approved as Class II medical devices according to the Canadian Medical Device Regulations. IBDoc® was approved as a Class III medical device.
The first product, the Quantum Blue® Infliximab is a quantitative flow rapid test assay designed with an innovative solution based on established lateral flow technology which utilizes highly specific monoclonal antibodies to capture the molecule being measured. This unique assay is the only test that can provide fast, reliable information for infliximab, and correlates well with the standard routine ELISAs for determination of infliximab levels.
The second product, IBDoc® Calprotectin Home Testing, Class III device is the first self testing application for fecal calprotectin in Inflammatory Bowel Disease (IBD) patients. The CalApp® turns your smartphone into a test cassette reader using state of the art image processing. Stool extraction is performed using the
CALEX® Valve
that is characterized by its simple and convenient handling of stool samples. The secure connection of CalApp® with IBDoc® Portal allows Health Care Professionals to directly monitor patient results.
The third product, BÜHLMANN's CALEX® Cap Device is unique stool extraction device that contains a measured amount (5ml) of BÜHLMANN extraction buffer and is designed for exclusive use with all
BÜHLMANN Calprotectin Assays
. CALEX® Cap offers excellent precision in stool sampling and shows high correlation to gold standard weighing method for stool extraction and therefore is characterized by high reliability.
"BDC is thrilled to receive these regulatory approvals for our Quantum Blue® Infliximab, IBDoc®, and CALEX® Cap Device," states Thomas Hafen, CEO of BÜHLMANN. "We are proud of these achievements and look forward to delivering these innovative solutions to the Canadian market to help enhance care for patients with inflammatory bowel disease. We truly believe that these products will help revolutionize treatment pathways simply through the quality, ease-of-use, efficiency, and cost effectiveness that these products offer to not only patients but also to physicians and laboratories."
About BUHLMANN Diagnostics Corp (BDC)
BUHLMANN Diagnostics Corp (BDC) is the North American affiliate of BÜHLMANN Laboratories AG, the worldwide provider of ELISA kits, RIA kits, lateral flow and flow cytometry assays. Located in Southern New Hampshire, the BDC has attracted several highly experienced team members who represent a breadth of experience in serving both clinical and basic science research laboratories.
About BÜHLMANN Laboratories AG
Founded in 1976, BÜHLMANN Laboratories AG continuously developed over the years and has remained focused on growing their product portfolio in the diagnostic and research market. BÜHLMANN is known for outstanding product quality, providing excellent after-sales services, and delivering remarkable scientific innovations. BÜHLMANN has become the prime calprotectin company, offering the broadest calprotectin product range with the automatable BÜHLMANN fCAL® ELISA and the quantitative Quantum Blue® Calprotectin rapid tests. They also offer a selection of unique, high-quality assays for routine use such as the BÜHLMANN Flow CAST® product group for Basophil Activation Testing, the BÜHLMANN GanglioCombi™ products, and a variety of Melatonin Assays.