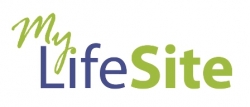 Raleigh, NC, May 03, 2017 --(
PR.com
)--
My LifeSite
, a Raleigh, North Carolina-based company that develops online planning tools and resources to help seniors make informed choices about retirement living, has unveiled a new feature on its searchable continuing care retirement community database, which allows consumers to sort search results from best to worst based on two important financial ratios: debt service coverage and net operating margin.
For seniors who are thinking about moving to a continuing care retirement community, also known as a CCRC or "life plan community," one of the most important factors to consider is the organization's financial viability. "Since CCRCs essentially provide housing and healthcare to residents for life, it is important for a prospective resident to be sure the organization is financially poised to meet their long-term commitments to their residents," explains Brad Breeding, president and co-founder of My LifeSite, who is also a certified financial planner. "Yet, knowing exactly how to do this type of financial research has proved challenging for the average person who does not have a background in finance or accounting."
To help address this problem, My LifeSite has added a new financial ratios sort option to their comprehensive online database of over 300 CCRCs, accessible to consumers with a subscription to My LifeSite's suite of online tools and resources. Using this enhanced sorting feature, My LifeSite's list of CCRCs now can be arranged from best to worst based on communities' debt service coverage and net operating margins.
These two financial ratios in particular are closely looked at by bond rating agencies, equity investors and bond issuers in the senior living space. Debt service coverage reflects a provider's ability to fund annual debt payments with cash flow, while net operating margin measures the CCRC's ability to generate operating revenue in excess of operating expenses, without relying on other sources of revenue to fill the gaps.
"We're thrilled to be able to offer this new financial sorting feature, which is not available to consumers anywhere else," continues Breeding. "We've had so many people ask us where they can find information to help gauge the financial position of a particular CCRC. This feature makes it easier to do just that, and from there, people can also dig deeper into some of the other financial ratios we collect."
There are other aspects to analyzing a CCRC's financial situation, but financial ratios can be a solid indicator. "Although these two financial ratios by themselves do not give a complete picture of a provider's financial standing, they can be a good place to start," says Breeding. "The idea behind this tool is that a consumer can get a quick glimpse into how a provider is performing in these areas relative to other communities. Obviously, if the CCRC I am researching ranks near the bottom of the list then I at least know to ask a representative of the community for a more detailed explanation. Is it a justifiable short-term dip, or is it a longer-term trend that I should be concerned about?"
In the future, My LifeSite plans to expand on this new feature, making additional financial ratios available for sorting. They are also looking at ways to sort using a proprietary composite figure, which will combine several financial ratios together so consumers do not have to sort each one separately, offering a more complete view of a community's financial picture.
To learn more about My LifeSite or to start a free or premium subscription to their tools and resources, visit www.mylifesite.net.