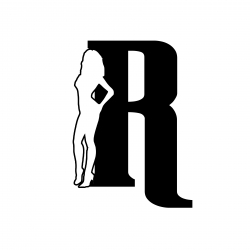 Omaha, NE, May 13, 2017 --(
PR.com
)-- Rebel Suits, LLC will launch a Rock-It-Yourself Suit Kit, the bodybuilding industry's first "do-It-yourself" bikini competition suit kit at Omaha's Heartland Classic Bodybuilding show at Westside Middle School in Omaha, NE on May 21, 2017.
Rebel Suits is a boutique manufacturer of one-of-a-kind bodybuilding competition suits designed to enhance any competitor's physique and style on stage. The Rock-it-Yourself Kit includes everything bikini competitors need to create their own show-stopping design including instructional videos. Release of a suit kit designed for figure and physique competitors is planned for the fall of 2017.
"This is not a cheap sport," according to Carmit DiAndrea, co-founder and designer-in-chief. "Between the cost of natural supplements, trainers, nutritionists, competition fees, tanning costs, custom suits…it can add up fast. We're thrilled to launch our new kit which provides competitors with an affordable way to stand out on stage."
Rebel Suits was borne out of a desire to express individuality and creativity while containing bodybuilding competition costs. "Over time, we've perfected everything from the glue we use, to the stitching on our suits, the quality for our fabrics, and the Swarovski crystals and suit connectors," explained Maryam Bonacci, co-founder. "With this new kit, we are passing along all of these learnings to our customers, helping them keep their competition costs low while expressing their own creativity."
For more information about natural bodybuilding, Rebel Suits, LLC and the Rock-It-Yourself Kit, visit www.rebelsuits.com
About Rebel Suits: Rebel Suits, LLC is a custom and ready-to-wear provider of competition bikini, figure and physique suits serving competitors across the US.