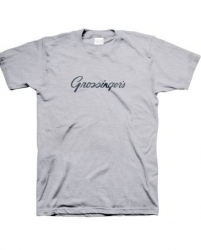 Chicago, IL, May 19, 2017 --(
PR.com
)-- Just about anyone who saw the original Dirty Dancing blockbuster starring Patrick Swayze and Jennifer Grey were enriched by the scenery and memories of a place few of us actually visited. Grossinger's Hotel may not have been the backdrop of this worldwide success, but it was the inspiration for "Kellerman's" resort, where this iconic film takes place. It harkens back to a time when wealthy New Yorkers headed north to the Adirondacks for some relaxation and solitude.
Grossinger's was also the preferred training ground for some of history's greatest boxers. Not far from the hotel grounds rested Grossinger's Training Camp, where some of the best fighters of the 1960s and 1970s found refuge away from the hustle and bustle of city life and training at crowded and blisteringly hot gyms.
Dirty Dancing is getting a remake for TV starring Abigail Breslin and Colt Prattes and is slated for release on May 24, 2017. While the filming for this movie took place in the Western rolling hills of North Carolina's Blue Ridge Mountains, the storyline remains the same as the original with Baby and Johnny and their blossoming love story.
While Dirty Dancing is set to enjoy new life on television, XXIV VII Clothing Co. (www.xxivvii.com) has put together an impressive collection of tees and other apparel of training facilities through the 20th century, including a line featuring Gossinger's Training Camp.