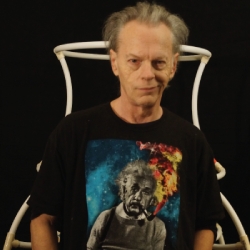 Albany, NY, May 24, 2017 --(
PR.com
)-- The stars say time to change the laws.
"Ok," Tom thought, "Let's invite all the outspoken celebrities and Stars for Decriminalization to send photos and video clips for the Video 4 Decriminalization Day."
He is deciding on the soundtrack for the video. He said "As a Montage Music Video Editor, I never start a project without the music first. It is the heart of the content and must flow as one with it. Decriminalize It or Smoke 2 joints are the choices members will choose from for the Video's Soundtrack which will be presented nationally via the Internet, July 4th, 2017. You can vote for which song will be the soundtrack on the website."
His plan is bold, insightful and simpler than you may think.
What is the solution that solves states rights issues. Before and After Decriminalization?
Fact. The cannabis industry is illegal nationally and is openly underground in most states. It's not working. The un-safe consequences of being forced Underground is why the organization was founded. Free enterprise, safety and eliminating enforcement costs.
But progress is being made. Or is it?
Possession, Growing and Selling, is currently illegal except for a handful of states, Alaska, Colorado, Oregon, Washington. Is this fair? Of course not. National Decriminalization, not Legalization is the foundation upon which the members of The Underground Cannabis Club of America, Can and will grow legit and prosper too.
He is asking all members to get creative with their photos and video clips. Shoot in cool locations, setting and backdrops. Have fun, sing to the music of Decriminalize It, or Smoke 2 Joints, if you feel it. This includes stars, celebrities and wannabes too. Use smartphones or digital video cameras, set record to HD 1280x720. You must shoot in landscape mode, not vertically. Shoot in mpeg 4 if possible.
Tom wanted to have a party somewhere, but time is too short so he figures, the Party is wherever you are on the 4th of July.
Our Independence day. The video will be the party. "If someone gets involved for a impromptu party somewhere, cool! I'm going to be at Trump Plaza."
Founder Tom Barrera, "The Genie is out of the bottle. Old Hippies like me are crawling out of there Grateful Dead Graves.
"Decriminalization nationally should have been the first step. That would have meant jobs, free enterprise by and for those partaking of the fruits of their labor and individual industry. We could have and still can flourish in a free enterprise system without fear of busts, heavy regulations, taxes and going to jail. What, for a happy flower that gives you the munchies?
"So I created this funny, informative, entertaining cana parody website 4 the National Decriminalization of Cannabis and Free Enterprise. It presents the problems and the solutions to solve the whole mess in a serious but whimsical way. A win win that even President Trump can appreciate."
Tom said, "The President inspired me to do this. My solutions present economic incentives a businessman leader can appreciate." Tom figures, "He doesn't have to smoke to get it. Decriminalization will create jobs and taxpayers."
Contact: Tom Barrera via The Underground Cannabis Club Website at
www.420connect.org