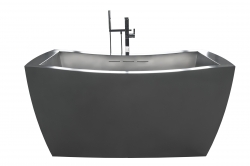 Frederick, CO, May 25, 2017 --(
PR.com
)-- Diamond Spas is proud to announce a new design to their extensive product line, The Remedy Soaking Tub.
The new contemporary Japanese tub design is hand fabricated for up to two bathers. The balanced ledges, along with the softly curved reclined seats and sleek slotted overflow adds to its extreme comfort and structural appeal. The fully enclosed Whirlpool bath system consists of 6 flush mount custom placed jets, and air switch control.
Perfect for the luxury bathroom, stainless steel and copper are extremely durable, easy to care for and extremely hygienic. These metals are non-porous so they won't harbor bacteria, mold or mildew.
Diamond Spas specializes in custom bath fixtures, stainless steel spas, copper spas, custom spas, cold plunge pools, swim spas, water features, stainless steel baths, copper baths, custom baths, Japanese baths, whirlpool baths, shower pans and lavatories. All products are constructed of stainless steel or copper. Metal delivers superb quality and durability, guaranteeing no boundaries when it comes to design requirements. This enables the Diamond Spas engineering and fabrication teams the flexibility of creating the industry's most design savvy products the market has to offer.
In keeping with the company's conviction to develop environmentally responsible materials and products, the entire Diamond Spas line is fabricated from recycled sheet metal. The recyclable percentage for stainless steel sheet metal lies between 60% and 80%. The copper sheet used in Diamond Spas fabrication is produced from 90% to 95% recycled copper. These numbers vary depending upon the amount of available recycled material and the mill manufacturing the metal. Diamond Spas stainless steel and copper vessel shells are 100% recyclable.