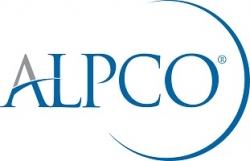 Salem, NH, June 06, 2017 --(
PR.com
)-- ALPCO, a leading producer of research and clinical immunoassays, announced it will collaborate with InSphero, a supplier of 3D cell culture solutions, at the ADA's 77th Scientific Sessions June 10-12 in San Diego. Together, ALPCO and InSphero aim to enhance the study of islet function, regeneration, and preservation by providing researchers with methods to perform 3D islet microtissue culture, as well as assays for measuring glucagon secretion and glucose-regulated insulin.
InSphero provides superior biological relevance for in vitro testing with its easy-to-use solutions for production, culture and assessment of organotypic 3D cell culture models. The company's patented technologies include the 3D Select™ Process (pending) and scaffold-free 3D cell culture plates that enable large-scale, reproducible production of a broad range of assay-ready 3D InSight™ Microtissues derived from liver, pancreas, and tumor tissues.
InSphero's Dr. Burcak Yesildag will present a poster in collaboration with ETH Zurich on June 11 & 12: Using Uniform Reaggregated Pancreatic Islets in a Microfluid Perifusion System Enables Studying Insulin Release Dynamics at Single-Islet Level. The poster features the use of
InSphero's 3D InSight™ Islet Microtissues
along with ALPCO's
STELLUX® Chemiluminescent Human Insulin ELISA
.
The 3D InSight™ Islet Microtissues are uniform, functionally robust, and long-derived primary islets which are pre-qualified and assay-ready for the study of islet function, regeneration and preservation. The STELLUX® Chemiluminescent Human Insulin ELISA is ideal for measuring the concentration of insulin in tissue culture supernatants with a broad dynamic range of 5-30,000 pg/mL.
"As metabolic diseases become more prevalent, it is vital to provide researchers with cutting edge tools that enable them to make scientific discoveries, and ultimately lead to improved patient outcomes," explained ALPCO's President, Sean Conley. "Our partnership with InSphero at the ADA's Scientific Sessions exemplifies our dedication to support the advancement of metabolic disease research by offering solutions for better insights at early development stages."
To learn more about the collaboration, visit ALPCO in booth 1649 at the ADA's 77th Scientific Sessions, or visit
www.alpco.com
.
About ALPCO
American Laboratory Products Company (ALPCO) was founded in 1991 as an importer and distributor of immunoassay-based products for the North American life science markets. The company has since grown into a premier channel representing over 60 collaborating partners from around the globe. Today, ALPCO offers a wide range of testing solutions, providing scientists and healthcare professionals with vital tools for advancing research and improving quality of care.