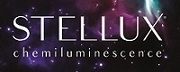 Salem, NH, June 07, 2017 --(
PR.com
)-- ALPCO, a leading producer of research and clinical immunoassays, announced it will offer demonstrations of its new
STELLUX® Chemiluminescent Plate Reader
at the ADA's 77th Scientific Sessions June 10-12 in San Diego. ALPCO's Field Applications Scientist, Robert Pollok, will be on-site at the meeting to provide in-booth demonstrations of the system for attendees.
The STELLUX® Chemiluminescent Plate Reader offers a simple plug-and-play setup, and is the ideal size for any lab. Utilizing a standard 96-well glow chemiluminescent plate reader, the system reads opaque or black well microtiter plates for the determination of relative light units (RLU) in chemiluminescent ELISA systems. The plate carrier moves toward the front and back of the instrument to precisely position each well to be read by the fiber optic. Light energy is then collected from each well on the microtiter plate through a fiber optic cable. The light is directed to a photomultiplier (PMT). The PMT converts the transmitted light energy into RLUs. Depending on the set up, reports may be displayed or printed to create permanent lab records.
Additionally, ALPCO's
STELLUX® Chemiluminescent assays
can be run on the STELLUX® Plate Reader. These assays are aimed to detect key diabetes and obesity biomarkers including GLP-1, insulin, C-peptide, proinsulin, and adiponectin. All STELLUX® Chemiluminescent assays offer simplified procedures, exhibit a broad dynamic range, and provide superior sensitivity.
"The STELLUX® Chemiluminescent Plate Reader was designed and developed to provide researchers with an affordable, versatile, and user-friendly system to run and analyze chemiluminescent ELISAs," says ALPCO's President, Sean Conley. "The ADA's Scientific Sessions is one of the largest conferences focused around the many aspects of diabetes and obesity. With that in mind, it was the ideal setting to demonstrate this new tool for investigators who may not have the budget for expensive lab equipment as they work toward advancing diabetes and obesity research."
To see the STELLUX® Chemiluminescent Plate Reader in action, visit ALPCO in booth 1649 at the ADA's 77th Scientific Sessions. Or visit
alpco.com
to learn more.
About ALPCO
American Laboratory Products Company (ALPCO) was founded in 1991 as an importer and distributor of immunoassay-based products for the North American life science markets. The company has since grown into a premier channel representing over 60 collaborating partners from around the globe. Today, ALPCO offers a wide range of testing solutions, providing scientists and healthcare professionals with vital tools for advancing research and improving quality of care.