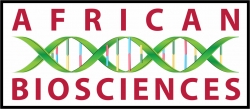 Lagos, Nigeria, June 13, 2017 --(
PR.com
)-- African Biosciences Ltd. (ABL) announces a partnership with Nigerian Institute of Animal Science (NIAS) to provide access to services of ABL.
This includes a launch the first ever all-in-one research packages for the Nigerian academic bioscience research community. African Biosciences Ltd. Research Project Package (ABL-RPP) provides a convenient package for molecular biology-oriented research projects and come with flat rate pricing directed at BSc, MSc and PhD students interested in serious and meaningful biomolecular research in plants, animals, humans and microbes. The packages provide project design service, one-stop access to reagents and supplies, lab-for-rent services where student performs bench work in their lab, contract research services where the company performs bench work, provision of up-to-date literature, and basic data analysis.
This service continues the vision of providing ground-breaking integrated bioscience research services through a unique research-design-to-data analysis platform to achieve bioscience research goals by addressing some key challenges of performing bioscience research in Nigeria. With this new service, African Biosciences Ltd. is positioned to be a key player in the biosciences research market by being a leading service provider to build technical capacity in biomolecular research in Nigeria and soon across Africa.
To benefit from flat rate pricing, students must meet some requirements such current enrollment in a degree program at an accredited University or tertiary institution recognized by the relevant authorities, approval by the supervisor or research committee, and meet project scope requirement ranging from 2 weeks of lab work for BSc projects and 1 month for MSc projects to 3 months of lab work for PhD projects. The company offers a payment plan to help with affordability, and package pricing allows groups of students to band together to get additional discounts. Academic departments can get bulk discount for groups of their students who sign up to use ABL-RPP and academic institutions who sign long-term Memoranda of Understanding to access this service receive even deeper discounts for their students.
Elaborating on ABL-RPP, Prof. Ikhide Imumorin, Co-founder and CEO of the company explained that eligible projects for flat rate pricing may include techniques from among the following: DNA and RNA extraction, PCR primer design, standard PCR, RT-PCR, Real Time PCR (qPCR), de-novo SNP identification, SNP genotyping, PCR-RFLP, Sanger DNA sequencing, basic bioinformatics and molecular data analysis. Additional charges apply to projects that require ELISA, Western Blots, molecular cloning, protein expression, in-vitro assays, next generation sequencing of DNA and RNA, genome editing, advanced bioinformatics and genome assembly.
This research project package is first of its kind in Nigeria for modern bioscience research and is part of the plan of African Biosciences Ltd to provide comprehensive private sector solutions to life science researchers in Nigeria and Africa. For more information contact us at:
African Biosciences Ltd
88, Km 6 Ibadan-Ife Road
Ibadan, Nigeria
Tel. +234-1-2932373+234 2-2918716
Nigerian Institute of Animal Science
Plot 1882 C13, Kabusa, Okanje District
Wuse, Abuja, Nigeria.
Tel. +234 704-438-8197, +234 7045760883
About African Biosciences Ltd.
African Biosciences Ltd is an innovative life sciences company whose mission and goals are to provide easy access to bioscience research regents and supplies through an e-commerce platform, bioscience research advisory services, bioscience technical training, lab-for-rent and contract research services in state-of-the-art bioscience research laboratories in Nigeria and soon across Africa. It is the first and only vertically integrated biosciences research company providing a unique research design-to-data analysis pipeline to assist customers to achieve their research project goals. For more information, visit us at www.africanbio.com
About Nigerian Institute of Animal Science
The Nigerian Institute of Animal Science was established by the National Assembly Act No. 26 of 2007 under the Federal Ministry of Agriculture and Rural Development as a regulatory agency for Animal Science practice with powers to regulate all matters pertaining to Animal husbandry in Nigeria. Its mission is the regulation of Animal Husbandry practices for increased profitability to all Stakeholders' and guarantee improved Animal Husbandry and Production Systems that will embrace environmental sustainability and ensure high quality and quantity of animal proteins to Nigerians. Its activities extend to professional, industry and social mandates. Find more information at www.nias.org.ng