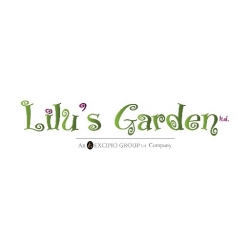 Denver, CO, July 06, 2017 --(
PR.com
)-- Lilu's Garden made headlines in April becoming feasibly the first CBD manufacturer of its size to ever sponsor the 2017 Socal Cannabis Cup in San Bernadino, CA. They differ from other sponsors because all of their products contain virtually 0% THC, are arguably federally legal, and are being studied for their positive effects as alternative medicines.
CEO and Co-Founder, Chicago native Thomas Guel, left his lucrative commercial real estate career behind in order to spread the word about his personal experience with CBD's which he claims was the only thing that saved his mother's life when she was diagnosed with a terminal illness. Although the FDA has not formally approved the claims of thousands of individuals who swear by the medical benefits of CBD's, Guel and his organization are committed to dedicating resources to continuing studies and bringing awareness to the industry. In line with that mission of awareness, Lilu's Garden will be the official VIP Lounge Sponsor for Dope Magazine's first ever Denver, Colorado based event; Dope Cup Colorado.
"For us it is all about getting the word out about the benefits of CBD's and the opportunities for those in the cannabis industry looking to expand into a friendlier side of the business," says Guel. The management team at Lilu's Garden is hoping that their official support of Dope Cup Colorado, which is expected to host over 2,000 attendees and reach over 10,000 people on social media, will further grow their platform for spreading the word.
The Dope Cup, created by Dope Magazine and presented by several sponsors including Lilu's Garden, is now considered one of the most respected cannabis competitions in the country reaching thousands of enthusiasts of the cannabis culture nationwide. The event takes place August 13th, 2017 at Cluster Studios in Denver, CO.
Lilu's Garden is a wholesale CBD distributor with local offices in Southern California, Denver, CO and Chicago, IL. For more information on Lilu's Garden's products, or to get tickets to the event, visit
http://LilusGarden.com/DopeCup2017