Gastric Cancer Foundation Announces Leadership Transition - New Co-Chairs to Advance Gastric Cancer Research Through the Registry and Research Scholar Program
The new co-chairs have been active in helping the Foundation expand its visibility and sharpen its strategic focus to support research funding for the disease and help those suffering with it.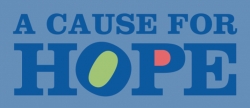 San Francisco, CA, July 11, 2017 --(
PR.com
)-- Alice Leung, of Oakland, California and Paul Gottsegen of Basking Ridge, New Jersey have been elected to serve as Co-Chairs of the
Gastric Cancer Foundation
Board of Directors. They succeed Wayne Feinstein of San Francisco who concludes his term as Chair this month and continues as a Board member.
The new co-chairs have been active in helping the Foundation expand its visibility and sharpen its strategic focus over the past several years. Gottsegen, an international marketing executive, and Leung, who has had a long career in the biomedical field, are eager to build on what Feinstein and founder JP Gallagher put in place.
"Our Foundation has provided much-needed hope for all of those who are touched by stomach cancer," said Gottsegen who was a close friend and mentor to founder JP Gallagher. "I am looking forward to expanding our Gastric Cancer Registry to give researchers more access to data and tissue to find a cure." He is currently Executive VP, Chief Marketing Officer for Mindtree, a global information technology solutions company.
Leung brings a wealth of experience and knowledge regarding cancer drug development, after many years with several leading pharmaceutical and research firms. She is currently the founder and principal of Sapientiae, a biotech management consulting firm. "I am excited by the research our gastric cancer scholars are producing and hope to accelerate funding support for more investigators," said Leung.
To date, the Foundation has provided more than $2 million in direct grants for gastric cancer research. The Foundation created the only HIPPA compliant gastric cancer registry at Stanford University and established a dedicated Research Scholar Award for gastric cancer, elevating research funding for this cancer that receives only .04% of all federal funding for cancer research.
"I am honored to have led the Gastric Cancer Foundation as we advanced meaningful research to find a cure," said outgoing Board Chair Feinstein. "I am inspired by the determination of our new leaders to take the Foundation to the next level, and I look forward to supporting them in this critical work."
About Gastric Cancer Foundation
The impetus for the Foundation came from JP Gallagher, a Silicon Valley marketing executive,when he was diagnosed with stomach cancer at age 37 and could not find reliable information about the disease. He battled the disease for six years before passing in 2013, leaving behind a wife and three young children. Gallagher along with Feinstein formed the Foundation to encourage more research funding and to give patients and families better knowledge of the disease.
For more information, visit
www.gastriccancer.org
or follow the Foundation for the latest gastric cancer research news at
facebook.com/GastricCancerFoundation
;
twitter.com/GastricCancerFD
Contact
Gastric Cancer Foundation
Maureen Barry
415 572 6646
www.gastriccancer.org
maureensbarry@gmail.com

Contact