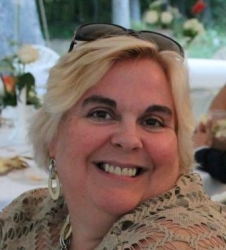 Hampton, VA, July 18, 2017 --(
PR.com
)-- Janet G. Bradsher of Hampton, Virginia has been honored as a VIP Member for 2017 by Strathmore's Who's Who Worldwide Edition for her outstanding contributions and achievements for over 25 years in the field of business services.
About Janet G. Bradsher
Ms. Bradsher is the Owner of Solution Solvers, LLC, A Plus Notary Solutions, LLC and Lifeline Training LLC, which provide various business services in Virginia. She helps individuals and companies with technology, accounting, notary services, loan signings and certifications in CPR/AED. She also mentors others to be successful entrepreneurs. In all three of her companies, finding solutions are critical to the success of all of her clients. Ms. Bradsher has authored several blogs for her current software partner, xTuple. xTuple is a full suite, open source, ERP system. She has worked on various Six Sigma and SOX projects. She is affiliated with the International Women's League Association, the N.A.P.W., the N.N.A., The Opportunity Worklink, which is a local organization that assists men and women with job searches and interview techniques, the American Red Cross, and is also a part-time Sunday school teacher at her church.
Born on February 25th in Newport News, Virginia, Ms. Bradsher obtained a M.B.A. in Accounting in 2003. When she found herself laid off and unemployed, she realized she had to do something different if she wanted to be successful in a way where she was in charge of her own destiny. This sparked her desire to go into business for herself. Ms. Bradsher states, "I was finally ready to truly take charge of my life and do things my way. I know, through faith, that this is what I am supposed to be doing." In her spare time, she enjoys family, cooking and the beach.
"It took a tremendous amount of sacrifice, hard work, confidence and prayers, but I am thankful for all I have achieved today and the continued growth of my companies. I am growing the businesses even more because I want to help others achieve their goals the way I did my own. I am currently mentoring 2 ladies who will soon become part of A Plus Notary Solutions and will handle that work load so I can grow Solution Solvers and LifeLine Training. After doing this on my own for 3+ years, I can say with all honesty – I have never been happier in my entire life! Every day that I get to serve and help others is an honor and a privilege." - Janet G. Bradsher
For further information, contact www.solutionsolversllc.com, www.aplusnotarysolutions.com and www.lifelinetrainingllc.com.
About Strathmore's Who's Who Worldwide
Strathmore's Who's Who Worldwide highlights the professional lives of individuals from every significant field or industry including business, medicine, law, education, art, government and entertainment. Strathmore's Who's Who Worldwide is both an online and hard cover publication where we provide our members' current and pertinent business information. It is also a biographical information source for thousands of researchers, journalists, librarians and executive search firms throughout the world. Our goal is to ensure that our members receive all of the networking, exposure and recognition capabilities to potentially increase their business.