New Cookbook Reveals Family Secret Recipes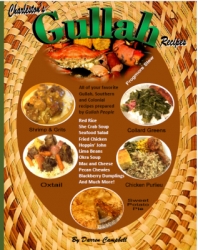 Charleston, SC, July 22, 2017 --(
PR.com
)-- Written by native South Carolinian, Darren Campbell, Charleston's Gullah Recipes is available for $11.99 online at gullahrecipes.com, and sold on amazon.com and Barnes and Noble. It features 50 favorite family recipes, some of which are identical to what Darren grew up eating in his grandmother's kitchen. These recipes will emphasize Charleston's fresh seafood such as Shrimp and Grits and tasty desserts such as Sweet Potato Pie, along with traditional Sunday dinner favorites such as Collard Greens with Fried Chicken and Macaroni and Cheese.
Darren says, "Growing up in Charleston allowed me the chance to enjoy real Gullah and southern foods." He shares lifetime stories with readers and the book includes a pictorial of some of Charleston's finest scenes. Along with his own personal insight, Darren asked friends and relatives to share their favorite family recipes, some of which been passed down for centuries.
The Gullah people cooked with local ingredients that they grew in the field, caught from the river and brought over from Africa. Gullah Recipes offers readers a unique taste of this Southern, Caribbean and Colonial flavor. Whether it's Okra and Shrimp or She Crap Soup, the seafood enthusiast will be thrilled. If you wanted to try a delicious African dish, make the Lima Beans over rice. The colorful pictures make you want to take a bite right out of the page.
Charleston's Gullah Recipes satisfies the hunger for authentic, easy-to-prepare Southern dishes. Celebrating the treasures of traditional America, Darren believes his cookbook will add depth to Southern flavor. For those who feel as though they cook the same thing all the time, this book offers old and new ideas, recipes, and menus for family suppers, holiday meals and traditional Southern gatherings such as Crab Cracks, Oyster Roasts and Fish Fries. For the new or seasoned cook, this book is a treasure of celebrated recipes that everyone will love.
Darren has been cooking up delicious meals for over two decades and is well-known for his red-rice that he makes during family gatherings. He has also authored a children series that uses the character of "Simone" to take young readers on a historical journey through history. Charleston's Gullah Recipes is sponsored in part by the Simone Club, a non-profit 501 C3 Organization. Our mission is bringing history to life through the Arts.
Contact
Gullah Recipes
Darren Campbell
843.367.0194
www.gullahrecipes.com

Contact
Multimedia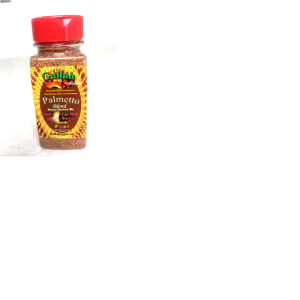 Does flavor Matter? Is taste important? If you say yes, then try Palmetto Blend. It combines the perfect measurements of eight traditional herbs and spices to bring out the flavor in everything. It makes everything you cook taste delicious.