Outstanding Alumni Entrepreneur Award for Tribe Inc.'s Elizabeth Baskin
Elizabeth Cogswell Baskin, CEO and Executive Creative Director of Atlanta-based Tribe, Inc. recognized as one of Emory's inaugural outstanding alumni entrepreneurs. www.TribeInc.com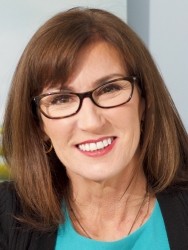 Atlanta, GA, July 19, 2017 --(
PR.com
)-- Elizabeth Cogswell Baskin, CEO and Executive Creative Director of Tribe, is among the winners named in the inaugural year of the Emory Entrepreneur Awards from the Emory Entrepreneur Network. The Network "recognizes outstanding alumni entrepreneurs who demonstrate the highest caliber of innovation. Each of our honorees is a founder of a rapidly growing organization."
To celebrate the honorees, Emory hosted an awards celebration at WeWork in Buckhead, Atlanta's financial and entertainment district. Baskin was also one of three award recipients selected to participate in a panel discussion at Emory's Leadership Weekend.
Tribe (www.tribeinc.com) is an Atlanta-based internal communications agency that works with national and global brands to build employee engagement. Baskin founded the company in 2002 and quickly attracted clients like UPS, Whole Foods Market and Porsche.
Although many of the honorees came out of the Goizueta Business School, Baskin graduated from the College of Arts and Sciences. "I always tell people that one of the quickest ways to become an entrepreneur is to come out of college with an English degree," Baskin says. "But seriously, Emory taught me critical thinking, which is invaluable in running a business."
Innovation was a key consideration in the selection of award recipients. "Running a business over the long term requires constant innovation; when market conditions change, you sometimes have to reinvent," Baskin says. "We've done a couple of pivots over the years, but the most significant was making the commitment to the employee audience. It took discipline to say no to clients coming to us for consumer advertising, but that discipline allowed us to develop a deep expertise in the narrow niche of the employer brand."
Tribe was founded 15 years ago as a creative branding shop, but as of 2009 has been focused solely on internal communications. Since that time, Tribe's client list has grown to include numerous global brands.
"I've always started companies, ever since I was a kid," Baskin says. "One of my first business ideas was selling plants door to door. I'd dig them up in the woods and then plant them in old soup cans. Of course, nobody bought them, but trying things that fail teaches you resilience. And resilience is one of the most useful qualities you can have as an entrepreneur."
Among the other 21 entrepreneurs recognized by Emory this year are the founder of the Dollar Shave Club, the co-founder of Coinstar Exchange and the founder of Jaipur Living, India's largest hand-knotted rug manufacturer.
Baskin says that being included in this inaugural group of award recipients is a reminder of what she values most about her alma mater. "One of my favorite things about being at Emory was being surrounded by so many smart people doing interesting things. This group of amazing honorees is a great example of exactly that," she says.
Tribe, Inc. develops strategic plans, employee communications and engagement programs to build internal culture. It works with national and global brands like GE, Boeing, La-Z-Boy, Target and Coca-Cola Refreshments. Key Tribe team members – including Baskin – regularly blog about internal communications and related issues at
www.goodcompanyblog.com
.
About Baskin
Prior to Tribe, Elizabeth Baskin was the CEO and one of the two founders of Atlanta ad boutique MATCH. She spent most of her early career as a copywriter and creative director in advertising agencies, after starting out as a newspaper reporter. She is the author of several books, including Run Your Business Like a Girl, which explored the management principles of women entrepreneurs. She is a thought leader in the field of internal communications, has been featured in publications ranging from the Wall Street Journal to Fast Company, and is a frequent speaker on industry topics. She also serves on the Business Roundtable of Private Bank of Buckhead and on the board of visitors for the Honors College at Georgia State University. Baskin was previously the spokesperson for the Mirassou (wines) women's entrepreneur awards. She holds a bachelor's degree in English from Emory, and did a post-baccalaureate honors thesis in Psychology at Georgia State University. She also graduated from the copywriting program at the Portfolio Center and later served on the faculty there.
Contact
Tribe, Inc.
Drew Plant
404-634-7102
tribeinc.com/

Contact