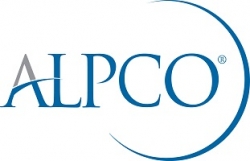 Salem, NH, July 25, 2017 --(
PR.com
)-- ALPCO, a leading producer of research and clinical immunoassays, announced it will feature a variety of products supported by its assay qualification program at the AACC's 69th Annual Scientific Meeting and Clinical Lab Expo in San Diego August 1-3, 2017. Among these products is the Easy Stool Extraction Device which is compatible with a number of gastroenterology ELISA testing panels. ALPCO's Therapeutic Drug Monitoring ELISA portfolio will also be highlighted at the meeting.
The assay qualification program has been designed to assist labs in offsetting the financial and operational hurdles that can arise when onboarding new tests. As part of the program, customers are provided with on-site support from a Field Applications Scientist to assist with qualification parameters. Customers are also supported with evaluation materials, training, documentation, and reference guides where appropriate.
The
Easy Stool Extraction Device
is an FDA Class I Exempt sample collection device that can be used across a comprehensive gastroenterology ELISA testing panel. The device allows lab technicians to replace manual weighing with one simple extraction step, therefore saving time and improving lab efficiency. The Easy Stool Extraction Device is compatible with ALPCO's testing panels to investigate inflammatory bowel disease, exocrine pancreatic function, celiac disease, and colorectal cancer.
ALPCO will also feature its
Therapeutic Drug Monitoring ELISA portfolio
to investigate inflammatory bowel diseases at the AACC's 69th Annual Scientific Meeting and Clinical Lab Expo. The TDM ELISA portfolio includes assays to measure both drug and anti-drug antibody levels of TNF-alpha blockers adalimumab, infliximab, golimumab, and vedolizumab.
"Our assay qualification program was developed to help institutions save time and and ease the burden of onboarding new tests," said ALPCO President Sean Conley. "Ultimately, our aim is to allow for savings that will result in lower overall healthcare costs in the industry."
Visit ALPCO in booth 5307 at the AACC's 69th Annual Scientific Meeting and Clinical Lab Expo to learn more.
About ALPCO
American Laboratory Products Company (ALPCO) was founded in 1991 as an importer and distributor of immunoassay-based products for the North American life science markets. The company has since grown into a premier channel representing over 60 collaborating partners from around the globe. Today, ALPCO offers a wide range of testing solutions, providing scientists and healthcare professionals with vital tools for advancing research and improving quality of care.