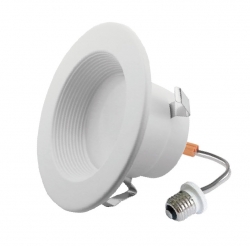 Los Angeles, CA, July 25, 2017 --(
PR.com
)-- LGI Technology proudly announces the launch of the new Title 24 JA8-2016 line of LED Recessed downlights.
This new line is the latest additions to the Los Angeles-based, LED manufacturer's line up.
As of January 1 2017, It is official you cannot use any downlight that is not certified and in many cases you cannot pass inspection if the installed product is not certified.
There are many LED retrofit downlights in the market, however they are the first to launch and stock a retrofit downlight that is certified by JA8-2016 and listed on the California Energy Commission website.
"We work very hard to stay ahead of the curve and in the case of the JA8-2016 downlight we have successfully accomplished our goal," Product Manager Rob Setian said. "Most of our competitors are not up to date with this certification; this is a clear advantage for us right now."
Available in 3000K and 4000K, 4" round, 4" Square, and 6" round versions. UL certified and Energy Star 2.0 certified.
This product is currently in stock and ships from their California Warehouse.
More details and product data sheet are available at www.lgitek.com/
For more information on where to purchase the products or to become a distributor, please contact LGI Technology at: info@lgitek.com or (877) 221-8182.
Follow us on Instagram #lgitek