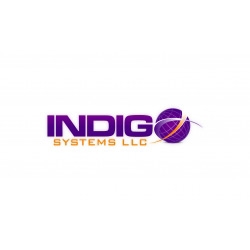 Emeryville, CA, February 16, 2008 --(
PR.com
)-- Indigo Systems LLC has been certified as a Top 20% Performer based on the Past Performance Evaluation survey responses of its reference customers. Indigo Systems LLC's PPE score of 95/100 demonstrates outstanding overall customer satisfaction relative to similar companies.
Indigo Systems LLC (
www.indigosystemsllc.com
) is a California based management consulting company that delivers key strategic value to its clients by enabling its clients to increase revenues and efficiencies, reduce costs, and increase customer satisfaction, through implementation or reengineering of technology based systems and processes.
Indigo Systems LLC provides high quality information technology products and services to government agencies and Fortune 500 corporations. Its management consulting services include project management, program management, project independent verification and validation services, and implementation management for business and IT projects. It also provides computer hardware and software from various different manufacturers.
About the Past Performance Evaluation (PPE) Program
Each year, Open Ratings helps thousands of companies secure contracts with large purchasing organizations such as the GSA by verifying their performance with Past Performance Evaluations (PPEs). The customer satisfaction metrics that are evaluated include:
Reliability
Cost
Order accuracy
Delivery/timeliness
Quality
Business relations
Personnel
Customer support
Responsiveness
The PPE score is based on the survey feedback of between four and twenty verified references. The Top 20% rating is relative to similar companies during the same time period.
Contact Information:
Umesh Dudaney, Principal
Indigo Systems LLC
510-658-2897
ududaney@indigosystemsllc.com
###