BNO Technology Solutions Starts the LiberateOS Open Source Project
BNO Technology Solutions, a startup based in western Germany, is starting a research and development project aiming at the creation of a Android fork that will no longer rely on Java as core runtime.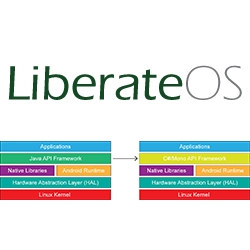 Erkelenz, Germany, August 03, 2017 --(
PR.com
)-- BNO Technology Solutions has created the LiberateOS project. The project aim is to create a fork of the Android open source mobile operating system that no longer relies on the programming language Java. The technology shall be replaced with C# and the Mono framework.
In order to achieve this the project uses another research project executed by the company Xamarin in 2011/2012. That former project was called XobotOS which in May of 2012 has been released as open source on GitHub.
The LiberateOS project is soon starting a crowdfunding campaign on Kickstarter to raise the funds needed to fully fund this research and development projects first phase. Bastian Noffer, owner of BNO Technology Solutions and project coordinator, said, "We are looking forward to pick up where the Xamarin team left off. At the time they did not have the need to bring the project to its logical conclusion. Which leaves us with a great opportunity and a challenge that we are willing to accept."
Interested people can register on the projects Prefundia page to get notified as soon as the projects Kickstarter campaign goes live:
http://prefundia.com/projects/view/liberateos-lets-create-the-next-mobile-os-together/13663/
About BNO Technology Solutions
BNO Technology Solutions was founded in 2015 by its owner Bastian Noffer as a IT Consulting firm. Since then the company has provided services to various clients in its region as well as developed and launched its own products and services.
Contact
BNO Technology Solutions e.K.
Bastian Noffer
0049243197803700
https://www.bnotech.com

Contact