Eric Broughton Joins Advisory Board for Property Meld
Ray Hespen, CEO and Co-Founder stated, "Eric's development in the real-estate space of automation, time-savings, revenue generation, and elevated customer experience culminate to being an excellent advisor for Property Meld. We are incredibly excited to have him join us on our path to making maintenance automated."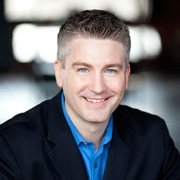 Rapid City, SD, August 14, 2017 --(
PR.com
)--
Property Meld
is excited to announce that Eric Broughton will be joining their advisory board. Eric is a technology executive that knows how to position and market innovation driven organizations.
He has led innovative projects and programs at Northern Trust (Wealth Management Platform), ArcaEX (Risk Management Platform), M&M/Mars (Time Tracking System) and created an industry leading SaaS product for multifamily real estate (RentSentinel). RentSentinel quickly became the leading marketing platform deployed at 8 of the top 10 property management firms in the United States.
RentSentinel and the newly created consumer site RentSocial.com were acquired by RealPage on March of 2013. Eric then served as President, LeaseStar at RealPage (NASDAQ: RP) where he merged five disparate acquisitions into a cohesive platform. He then joined eSupply Systems Holdings as CEO where he restructured the organization and led a successful exit for the investors to RealPage. Eric currently serves as Co-Founder and CEO at
ApartmentJet.com
, a platform designed to help multi-family consumers capitalize on the short-term rental market.
Ray Hespen, CEO and Co-Founder stated, "Eric's development in the real-estate space of automation, time-savings, revenue generation, and elevated customer experience culminate to being an excellent advisor for Property Meld. We are incredibly excited to have him join us on our path to making maintenance automated."
Eric Broughton added, "I'm excited to support the growth of a fellow South Dakota School of Mines graduate with a passion for Real Estate technology. Their platform has made great strides in automating the maintenance activities in the single family rental market and I look forward to providing guidance and insight as they grow the platform."
Contact
Property Meld
Chris Drullinger
605.646.4058
www.propertymeld.com

Contact