2017 Annual Espionage Research Institute International (ERII) Counterespionage Conference
The 2017 ERII Annual Counterespionage Conference Will Convene TSCM, Counterintelligence and Counterespionage Professionals to Discuss Key Issues, View Equipment Demonstrations and Network with Colleagues on August 17-20, 2017 in Old Town Alexandria, Virginia.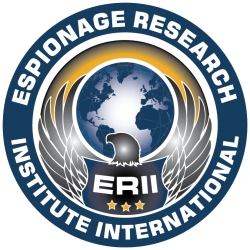 Virginia Beach, VA, August 09, 2017 --(
PR.com
)-- ERII today announced a limited number of tickets remain available for the
2017 ERII Counterespionage Conference
, an annual gathering of worldwide technical surveillance countermeasures (TSCM), counterintelligence and counterespionage professionals. The conference will be held August 17-20, 2017 at the Embassy Suites Old Town in Alexandria, Virginia. Attendees may purchase a 4-day, 2-day or a 1-day conference ticket.
Featured Presentations:
· "The Future of Security & Protection," presented by Hans Davies, Director, Toffler Associates.
· "Edward Snowden: The Man Who Conned the World," presented by David Major, FBI Retired and Founder/President of CI Centre.
· "Cyber Hunting Recent Ransomware Cases," presented by Jarrett Kolthoff, president/CEO of SpearTip LLC.
They are pleased to announce that Research Electronics International (REI) of Cookeville, TN is ERII's 2017 corporate conference sponsor. REI was founded in 1983, and specializes in the design and manufacture of electronic countermeasure equipment. REI is also providing a free hands-on demonstration of the ANDRE Advanced Near-Field Detection Receiver on Wednesday, August 16, 2017 at the conference venue. However, this demonstration is sold out.
Professional Development TSCM Group Inc. will be exhibiting its Kestrel TSCM Pro Software, and introducing its Kestrelnet™ | Autonomous Collection and Measurement System (AMCS)™. As well, Berkeley Varitronics Systems Inc. will be exhibiting its new BlueSlueth, SentryHound-Pro and Yorkie TSCM products, which detect hidden and contraband cellular and Bluetooth devices.
"The relevancy and diversity of conference presentation subject matter, as well as the innovative new TSCM products that will be introduced at the 2017 ERII Counterespionage Conference are quite exciting," said J.D. LeaSure, ERII's Director. "As always, ERII seeks to educate and advanced best practices in the fields of counterespionage, counterintelligence and TSCM. We look forward to sharing information of strategic importance to the sector and networking with our esteemed colleagues from around the globe. If you have an interest in these areas, please join us!"
About ERII:
The Espionage Research Institute International is a membership organization serving TSCM, counterintelligence and counterespionage professionals worldwide. The mission of ERII is to educate and advance best practices in the counterespionage, counterintelligence and TSCM community through excellence, applied learning, and research that examines issues of strategic importance to the sector.
Contact
Espionage Research Institute International
Lisa LeaSure
757-716-7353 x102
https://www.erii.org

Contact