United Capital Partners Funds an Early Stage Customer Through a Master Lease Line of Credit
Early Stage radiopharmaceutical company is funded through a master lease line of credit to fund technology equipment for their USA office.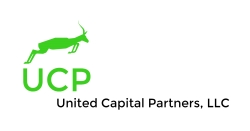 Houston, TX, August 15, 2017 --(
PR.com
)-- Customer is a privately held clinical stage radiopharmaceutical company, based out of Australia with an office in the United States. They are developing a complete portfolio of products for the management and treatment of cancer patients, from initial diagnosis to treatment planning, and monitoring to therapy. The customer is developing a comprehensive portfolio of radiopharmaceuticals for the management and treatment of cancer. Customer has developed molecular diagnostic techniques, e.g. the identification of the enzymes one person makes that another does not, to guide treatment decisions such as the choice of drugs that will be optimally metabolized by a particular patient.
The customer required a master lease line of credit to fund the IT equipment needs for the USA based office. United Capital Partners approved the transaction and successfully funded the equipment lease.
About United Capital Partners: United Capital Partners works with a team of finance professionals with an average twenty years of experience in funding equipment leasing, working capital loans, revolving lines of credit and bridge debt. We work closely with each of our clients and investors to provide tailored, innovative finance products to support their current and future capital requirements. United Capital Partners can offer a wide array of products that will enable us to support emerging growth companies, established businesses and companies that are working through trying times. Whether your business needs a lease line of credit to support capital equipment acquisitions, working capital to support continued growth, senior debt or mezzanine debt, United Capital has a solution for you.
Contact
United Capital Partners
Jennifer Blake
713-907-0372
unitedcapllc.com

Contact