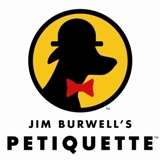 Houston, TX, February 19, 2008 --(
PR.com
)-- National Spay Day was started by the Doris Day Animal Foundation in 1995 to offer solutions to the pet overpopulation. According to the National Humane Society of the United States, it only takes 7 years for one female cat and her offspring to produce 420,000 cats. In six years, one female dog and her offspring can give birth to 67,000 dogs.
Not only does spaying and neutering help reduce the overpopulation of pets, but spaying and neutering your pets can greatly reduce their risk of diseases such as: breast cancer, reproductive tract disorders, and testicular cancer.
Testosterone in an intact male changes and charges the entire dynamics when they encounter other animals. Many times the certified Jim Burwell Petiquette dog trainers have found that behavioral problems such as aggression and spaying can be addressed with having the animal spayed or neutered along with the trainers working with the owners on the dog's behavioral modification.
About Jim Burwell's Petiquette
Jim Burwell's Petiquette™ offers entrepreneurs and dog owners the benefits of a 25 year proven method of in-home dog training and behavior modification, using positive reinforcement to achieve training goals, and a working partnership with experts like no other. Their goal is to help owners establish peaceful, rewarding, enduring relationships with their dog. In 1988, after building a successful career in commercial banking for more than two decades, Petiquette founder Jim Burwell felt it was time to trade in his expertise in banking to starting a business in barking. Proclaimed by the 4th largest city in the U.S. as "The Houston Dog Whisperer," by the Houston Chronicle, Burwell has become one of the nations most established and thriving dog trainers. His in-home dog training process, The Burwell Method, applies to canines of virtually all breeds and their owners. Franchising since 2006, Petiquette currently operates one company owned unit and two franchise units. Company plans call for 110 locations nationwide in 2011. For more information on Petiquette in-home training or for more information on Jim Burwell's Petiquette Franchise opportunity please visit
www.petiquettedog.com
or call 1-866-336-9300
###