Musotica Launches Their Latest Pop-Culture Inspired Cosplay Collection in Time for Halloween 2017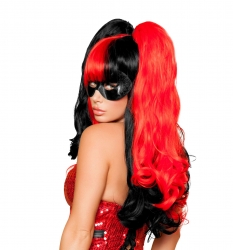 Los Angeles, CA, August 17, 2017 --(
PR.com
)-- With Halloween 2017 just around the corner,
Musotica.com
is excited to launch their latest collection of pop-culture inspired cosplay costumes and outfits.
It comes as no surprise, with cosplay costuming sweeping across the nation, with dedicated events, parties and conferences popping up across the country. The extensive collection draws from fashion trends and highlights from the swinging sixties up to the noughties.
Think superheroes, television icons, magazine centerfolds, fairy tale creatures, mythical legends and an entire host of princesses.
Expect intricate designs, new styles, materials and embellishment, alongside a host of accessories to choose from. The highlight of the collection is its sheer volume, allowing customers to choose from to emulate their favourite characters and idols.
With improved designs and insight by
Musotica.com
celebrity stylist founder, Sarah Wallner, she professes her pride in putting fun, carefree and evolved cosplay in the spotlight.
When asked about the collection, Sarah said: "We are so excited for the launch of this collection, cosplay is so important here at Musotica; it allows you to be whoever you want, any night of the week.
"We like to be inclusive and creative and cosplay is just that. Whether you are a die-hard cosplayer, looking to try something new or simply want to look astonishing come Halloween."
Sarah suggests drawing inspiration from your favourite television series, movie or game. "My favourite outfit in this collection is inspired by Clueless, with an undeniable and sexy twist," she added.
Musotica offers a fully customisable cosplay experience, allowing customers to pick and choose elements of their outfit. For those who prefer the entire package, there is a variety of complete outfits with accompanying accessories also available.
Get further cosplay inspiration and embrace the trend with Musotica's latest blog post: 90's kids rejoice - your next Halloween outfit has had a pop-culture and cosplay makeover
Contact
Musotica.com
Sarah Wallner
818-533-1297
http://www.musotica.com

Contact