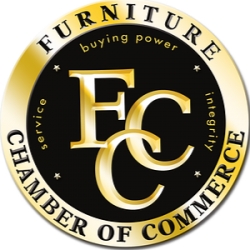 Skokie, IL, August 23, 2017 --(
PR.com
)-- The Furniture Chamber of Commerce reports today that they will be waiving the $995 annual membership fee for the next 5000 entrepreneurs who sign up.
Jared Matteo, Chief Brand Ambassador, states, "We have seen an influx of entrepreneurs who sell appliances, flooring, window coverings, and other home goods retailers who deal with the public, desire to get a sliver of a Trillion Dollar Pie."
"Whereas in the past, manufacturers have neglected and disregarded this segment to protect their large accounts. Now is the time to band together and destroy the Corporate Shenanigans."
The Furniture Chamber of Commerce was developed in 2002, by Founder, Larry Kozin, who had a vision that someday, individual local small business would cease being competitors, but rather business partners against the corporate big box chains.
According to Mr. Kozin, "If every Mom & Pop would partner with their community, we can drive out the Foreign Corporate Investment capital, that just want the highest possible ROI, without regard to the financial devastation that is taking place as a result of their greed."
The Furniture Chamber of Commerce is committed to defeat Wall Street by offering partnerships to every American citizen.