Anne Melissa Dowling Accepts Advisory Role with Carpe Data
Former Illinois Director of Insurance, Anne Melissa Dowling, CFA, will formally be joining Carpe Data's Advisory Board.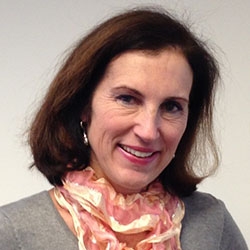 Santa Barbara, CA, August 24, 2017 --(
PR.com
)-- Carpe Data, the leading provider of next-generation data products for the insurance industry, announced today that former Illinois Director of Insurance, Anne Melissa Dowling, CFA, will formally be joining the company's Advisory Board. Dowling will play a key role in enhancing and accelerating ongoing development of innovative, predictive data products and tools for the insurance industry.
"Carpe Data is the prime example of a company poised to facilitate our industry's transformation to greater underwriting efficiency and the reduction of fraud," explained Dowling. "Both carriers and consumers will benefit from its innovation and creativity. I am delighted to be part of its team."
Carpe Data serves the insurance industry with fully automated data and predictive scoring products, with broad offerings that allow carriers to leverage valuable online data for risk assessment and decision making across the policy lifecycle. The Carpe Data team boasts veteran status in technology and unique data, creating product offerings that reflect the company's core values of privacy, productivity, and innovation.
In less than a year, Carpe Data has achieved success after success, from raising $6.6 million in Series A funding from Aquiline Technology Growth to a swiftly expanding list of clients and partnerships. Now seen as a leader in InsureTech, Carpe Data is focused on fine-tuning its existing products and forging new ones to better assist insurance companies increase productivity and profitability, while continuing to provide their customers with best-in-class service that meets the highest regulatory standards. The addition of Dowling as an advisor will further enable this effort, as her expertise in regulatory and legislative innovation will provide unprecedented insight into the insurance landscape and ensure that the customers' needs are at the forefront of Carpe Data's development process. Dowling spearheaded the modernization of the insurance department of Illinois with a focus on innovation and technology, and led the Connecticut Insurance Department, a highly sophisticated and collaborative regulatory environment in the U.S. for all lines of insurance and related regulated businesses.
"With her extensive experience and understanding of the issues facing the insurance industry, Anne Melissa's counsel will be essential to our product development," said Max Drucker, CEO of Carpe Data. "As the appointed Commissioner of Insurance for two states, she dealt with complex issues and regulatory policies and will help us identify key industry needs for both the insurer and the insured. We feel honored that Anne Melissa chose to join our Advisory Board."
For more information about this release, Carpe Data or how social media risk scoring can help improve your underwriting, please visit the company website at
https://carpe.io
.
Carpe Data provides next generation predictive scoring and data products to P&C and life insurance companies. Leveraging the social web, online content, email intelligence, and other forms of advanced and alternative data, Carpe Data's products enable insurers to more accurately predict risk and innovate with new products to meet changing customer habits.
Headquartered in Santa Barbara, California, the team has deep roots in software and insurance. Our founders have been working together to innovate the insurance industry for more than 15 years. For more information, visit the Carpe Data website at https://carpe.io.
Contact
Carpe Data
Jennifer St. James
877-342-2773
https://carpe.io

Contact