Oxybenzone in the News - the Impacts Sunscreen Chemicals Have on Earth's Oceans and Life
Harmful chemical ingredients such as oxybenzone found in personal care products like sunscreen are getting media-buzz for the banning efforts happening in Hawaii to protect the ocean's coral reefs. However, the impacts of harmful chemicals, additives and preservatives have even greater reaching impacts for the health of the Earth and its people. Manufacturers have a responsibility to test and prove their products' safety.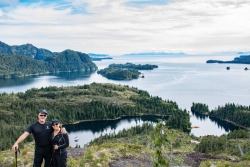 Wauchula, FL, August 26, 2017 --(
PR.com
)-- CBS News, The New York Times, and MauiTime all released articles targeting the damaging effects that oxybenzone has on coral reefs. Oxybenzone, a UV-blocking harmful chemical ingredient found in many popular sunscreens and personal care products, has been found to be a contributing factor in the decline of the Earth's ocean reefs. It is not the only harmful chemical ingredient, but it's the one receiving the most media-buzz and is building awareness among consumers.
CBS This Morning recently posted, Hawaii Considers Banning Certain Sunscreens to Protect Coral Reefs.1 The New York Times released, Is Your Sunscreen Poisoning the Ocean?2 MauiTime also posted, Maui County Council Will Maybe Possibly Take Up Oxybenzone Ban.3 At the beginning of 2017, Hawaii attempted to pass a bill, which would ban the sale of products containing oxybenzone and other chemicals found to contribute to the death of coral reefs. Sen. Will Espero, was one working towards the success of the bill passing. It did not pass legislators this year, but supporters will try again for the 2018 vote.
Research conducted by Dr. Craig Downs of Haereticus Laboratory has compelled environmentalists, marine biologists, divers, surfers, and ocean conservationists to urge both governing bodies and personal care product developers to make progressive movements for Earth's protection. The health of the reefs is not merely about aesthetics. Coral reefs and their survival carry a global impact to marine life, fishing industries, tourism, boating, water sports, residential and commercial coastal properties, food sources and the oxygen supply of the Earth.
Sunscreen is not just a summer seasonal product. For coastal communities, holiday destinations, ski resorts, parks and lake getaways, many people purchase products with UV blocking or SPF factors year-round. Consumers use them for daily wear and buy them for their students to use at outdoor activities and classes. Oxybenzone is an endocrine disruptor which affects hormones not only in fish, but humans as well. Keeping this chemical and others like it off skin and out of water sources is a pressing matter.
"Educated consumers often state they only use reef friendly sunscreens when swimming in the ocean, but it's important for people to realize that the majority of chemicals washed down sink and shower drains cannot be filtered out through waste water treatment plants. The harmful chemicals from products rinsed off our skin and hair when in lakes and rivers cannot biodegrade either. Even skiers and hikers can impact drinking water and the environment through the skin care products they choose. 70% of the fresh water in the western US comes from melting snow packs and mountain run off. It's really a big picture that few people see or think about when they're buying sunscreen, hair care and body products. Common chemicals, additives and preservatives found in these products end up in our water supply after being secreted through our urine, washed off our bodies or by being spilled and dumped," stated Autumn Blum, cosmetic chemist, dive instructor and formulator of Stream2Sea.
Fortunately, non-nano, mineral-based sunscreen options that are equally high-performance and water resistant are available. Consumers should also be aware that there is not yet a standard to determine "reef safe," products. Learn the measures a company has taken to prove their safety and biodegradability. Not all ingredients found to be safe and healthy for humans are safe for marine life and waters.
Stream2Sea has set a new standard for reef friendly sunscreen and skincare products. Along with standard human safety and SPF tests, Stream2Sea is currently the only mineral-based sun care company that has tested and be proven safe down to C.elegans and coral larvae. It is also proven to be biodegradable in both salt and fresh water. Formulated with powerful antioxidant blends which provide UVA protection in all of their products, Stream2Sea uses certified non-nano titanium dioxide in their SPF products to protect skin from UVB and UVA sun damage. It also will not burn or sting the eyes, is safe for people of all ages, those with sensitive skin and will not stain clothes or gear.
The product line includes sunscreens, 3-in-1 conditioning shampoo and body wash, leave-in conditioner, after sun-care, nourishing body lotion and lip balms. Stream2Sea products are currently available online at www.Stream2Sea.com or ask for them at your favorite health food store, dive shop or outdoor retailer year-round. Connect with Stream2Sea on Facebook, Instagram, Twitter and YouTube as @Stream2Sea or call (866) 960-9513.
[1] www.cbsnews.com/news/hawaii-considers-sunscreen-oxybenzone-ban-to-help-save-coral-reefs/
[2] www.nytimes.com/2017/08/19/opinion/sunday/sunscreen-poisoning-ocean-reef.html?mcubz=3
[3] www.mauitime.com/news/science-and-environment/maui-county-council-will-maybe-possibly-take-up-oxybenzone-sunscreen-ban/
Contact
Stream2Sea
Heather L Jeffries
863 473 4223
https://www.stream2sea.com

Contact