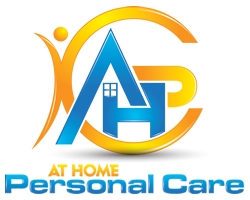 Warrenton, VA, August 28, 2017 --(
PR.com
)-- At Home Personal Care Services LLC has opened a second headquarters office in Warrenton, responding to a growing need for home care services in Northern Virginia.
"Our Manassas office and staff has admirably served all of Fairfax County, Prince William County, Stafford and Fredericksburg for many years," said Robin Wright, President of At Home Personal Care Services LLC. "But with the steady increase in demand for skilled in-home nursing care, it was clear we needed to expand our operations to continue providing the best service to all of our patients across Northern Virginia."
Wright said that their Manassas office served a lot of clients throughout Northern Virginia. The new Warrenton office of At Home Personal Care employs additional nurses, therapists and caregivers who will cover Fauquier County and surroundings.
"We are all excited for this new office in Warrenton because it will enable us to provide even better, more focused care to more families across Northern Virginia, while also giving better opportunities to our incredible nurses, therapists and caregivers," said Robin Wright.
At Home Personal Care Services LLC's recent expansion reflects the nation-wide upward demand for skilled nursing care, therapist and caregivers provided by professionals in the home instead of in institutional settings. The baby boomer generation is aging and insurance changes are making in-home care a more affordable choice. The Department of Labor's Bureau of Labor Statistics projects that jobs available for in-home health aides will increase by 38 percent through 2024, much faster than any other job sector in the country.
"Families of aging seniors, adults recovering from a major illness or injury, as well as parents of children with special needs such as autism spectrum disorders or Down syndrome are clamoring for in-home care because it fits far better into their family life than institutionalized care," said Wright. "People want to get better at home, surrounded by loved ones. But most importantly, they want the extremely high-quality, trustworthy, well-trained nurses, therapists and the assistance of qualified caregivers that At Home Personal Care Services has always provided."
At Home Personal Care Services LLC is Medicare and Medicaid Certified, CHAPS Accredited, one of the highest standards that sets itself apart from other homecare agencies. At Home Personal Care Services LLC adheres to the highest ethical, professional and legal standards and is a member of the Virginia Association of Home Care and Hospice and the Prince William Chamber of Commerce.