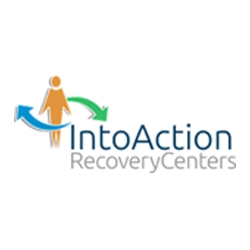 Houston, TX, September 02, 2017 --(
PR.com
)-- Into Action Recovery Centers is open and operating at full strength. "Into Action weathered the storm very well, as we were prepared, have an incredible team, and were surely blessed," said Shane Leonard, CEO of Into Action Recovery Centers. Several other drug and alcohol rehab centers in Houston were not as fortunate and continue to recover from the devastation of Hurricane Harvey. The results of Hurricane Harvey have been tragic and people getting treatment for drug and alcohol addiction need on-going counseling and care.
Into Action Recovery Centers is currently taking new admissions for inpatient treatment as well as outpatient treatment and support programs. They are located at El Camino Real and Medical Center Drive, in the heart of the greater Clear Lake medical district.
Licensed by the state of Texas and accredited by CARF, Into Action Recovery Centers takes pride in providing a high level of treatment and a holistic approach to recovery for those who suffer from addiction. Their facility is comfortable and designed with the client's needs foremost in mind. Their staff includes: master level counselors, licensed chemical dependency counselors, 24-hour nursing, psychiatrist, and direct care staff. The counseling staff provides individualized treatment and care for our clients with an emphasis on tailoring treatment to the specific needs of each individual. Additionally, Into Action Recovery Centers' staff provides:
- Family counseling
- Relapse prevention
- Life skills
- Grief and trauma counseling
About Into Action Recovery Centers
Into Action Recovery Centers' drug and alcohol rehab programs are designed to effectively treat a wide range of addictions such as alcohol, prescription drugs, heroin, and opioids. Licensed by the state of Texas and CARF accredited, Into Action offers family counseling, has a strong alumni program, and can work with court ordered treatment plans.
Into Action is in-network with most insurance providers for HMO, EPO, & PPO policies and has affordable cash pay options.
https://www.intoactionrecovery.com/