Denali Advanced Integration and Tech Qualled Partner to Hire Military Veterans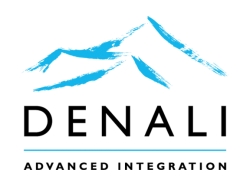 Redmond, WA, September 13, 2017 --(
PR.com
)--
Denali Advanced Integration
, a global leader in providing world-class Enterprise IT solutions and services today announced a partnership with veteran training organization
Tech Qualled
. The partnership helps US veterans secure jobs at Denali, which operates at the forefront of the IT industry.
Denali has a longstanding history of hiring veterans, with some occupying leadership roles throughout the company's 25-year history.
"A military career provides you with a foundation to be successful and overcome many challenges that you would face in the business world. The tech sector offers transitioning veterans the opportunity at a long career with tremendous growth opportunities," says Denali Chief Technologist and former United States Marine Nate Beck.
Denali executives were impressed with the passion for IT and developed skill sets of Tech Qualled candidates. The company also supports the organization's focus on training and education.
"The veterans we've interviewed and hired through our partnership with Tech Qualled are remarkable individuals. These highly decorated and proven leaders not only display world-class leadership qualities and professionalism, they know IT and are prepared for success," says Bill Barry, Executive Vice President of North America Sales at Denali Advanced Integration. "We're honored to have these inspiring team members join the Denali family."
As part of the partnership with Tech Qualled, Denali recently hired two veterans to key Account Executive positions in Denali's growing Managed Mobile Services business.
"Denali is a model partner on many levels. First, they are a great company that is growing fast and that values the intangibles that our military veterans bring. Second, they engage our candidates in a meaningful way by attending our 1-week sales boot camp in Fort Worth. This type of dedication makes the partnership great," says Nick Breedlove, Co-Founder of Tech Qualled.
Denali also supports veterans by raising funds and awareness for The Wounded Warriors Project in an annual IT industry event. To learn about career opportunities at Denali, please visit our careers page at
www.Denaliai.com/Careers
.
About Tech Qualled
Tech Qualled is committed to enhancing the lives of military veterans by training and placing them into rewarding careers in high technology. For more information on Tech Qualled, visit www.qualled.com.
About Denali Advanced Integration
Denali delivers Enterprise IT solutions and services, powered by strategic experts and best of breed technologies to help guide our clients through the most complex IT challenges. For more than 25 years, Denali has been one of the most trusted and prominent technology providers in North America, providing a comprehensive set of technology solutions to enable our customers to grow, maintain and expand their business globally. Learn more at www.Denaliai.com.
Contact
Denali Advanced Integration
Ahmad Daher
425-943-5578
www.denaliai.com

Contact