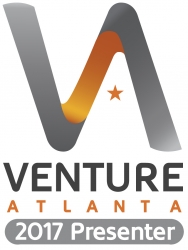 Atlanta, GA, September 15, 2017 --(
PR.com
)-- Trust Stamp announced today that it has been selected to present at Venture Atlanta 2017, the Southeast's premier event for connecting technology innovation and investment capital. The 10th annual Venture Atlanta will be held October 11-12 at the College Football Hall of Fame in Atlanta and will feature close to 150 funds from across the country. With more than 900 investors, tech entrepreneurs and executives anticipated to be in attendance, this year's Venture Atlanta is once again lining up to be a sold-out event.
Adding to the Venture Atlanta excitement are Mark Cuban, chairman and CEO of AXS TV and one of the "sharks" on ABC's hit show, Shark Tank, and Ernie Garcia, CEO of Carvana, who will deliver keynote presentations.
"In light of recent headlines, consumers assume that every existing knowledge-based authentication methodology is now compromised. As we unveil the future of consumer empowered identity authentication, we are proud to reinforce Atlanta's leadership as a global innovator in cyber security," said Andrew Gowasack, Trust Stamp CEO.
Trust Stamp was chosen as one of 35 companies from a large pool of applicants that represent the region's most innovative tech businesses. Trust Stamp is a leading-edge technology company that develops and deploys proprietary artificial intelligence solutions to authenticate trusted identities.
"Through the years, Venture Atlanta has earned a reputation for consistently identifying tomorrow's cutting-edge technologies while helping to launch over 380 companies and secure over $2 billion in funding," said Allyson Eman, executive director of Venture Atlanta. "This year's event marks our 10th anniversary and includes the strongest and largest roster yet of both early and venture-stage companies - showcasing the depth, breadth and opportunity within the region's technology community."
During the two-day event, presenting companies and conference attendees will engage with regional as well as national venture capitalists, investors and other key players in the current technology ecosystem. The conference results in funding, national investor exposure, invaluable relationship building and mentoring by successful technology executives. The conference will also, for the first time, include 16 Startup Showcase companies that will share their plans and vision for the future as "companies to watch."
To learn more about Trust Stamp, visit TrustStamp.net. For additional information about Venture Atlanta, to register for the event or to view the conference schedule, please visit www.ventureatlanta.org.
About Venture Atlanta
Venture Atlanta, Georgia's technology innovation event, is where the region's most promising tech companies meet the country's top-tier investors. As the South's largest investor showcase helping launch more than 380 companies and raise over $2 billion in funding to date, Venture Atlanta connects local entrepreneurs with local and national venture capitalists, bankers, angel investors and others in the technology ecosystem who can help them raise the capital they need to grow their businesses. The annual nonprofit event is a collaboration of three leading Georgia business organizations: Atlanta CEO Council, Metro Atlanta Chamber and the Technology Association of Georgia (TAG). For more information, visit www.ventureatlanta.org. For updates, join us on LinkedIn, follow us on Twitter, and visit our blog.
About Trust Stamp
Trust Stamp provides Identity & Trust as a Service using facial biometrics with proof-of-liveness and attack detection powered by patented artificial intelligence solutions. The ensuing trusted digital identity can be supplemented from proprietary, public and/or social data sources and stored on an enterprise server or as an immutable hash in a Blockchain, facilitating biometrically based data signing and encryption. Trust Stamp is based at Atlanta Technology Village and is an ATDC Accelerate Company as well as a member of the Coca Cola Bridge Program and a graduate of the Charlotte-based QC FinTech Incubator program, the National Association of Realtors REach Accelerator and the Saint Louis-based Six Thirty Cyber Accelerator.