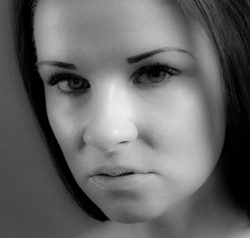 Thame, United Kingdom, September 18, 2017 --(
PR.com
)-- Michael Terence Publishing is thrilled to announce that Author, Karolina Robinson has been awarded the Centre of Excellence Award 2017 for Outstanding Personal Achievement (Creative Writing).
About Karolina Robinson's Books
Karolina has, to date, penned three successful works:
Let There Be Light – a true story
ISBN 9781999836603 / 9781520533254
Excerpt from the book:
On one of those magically white winters nights, my mother took me in her arms and shut the doors behind her. We left my drunken father in the name of a better life. And the name of that better life was Tom, a local gangster with the face of the devil himself. The next thing I saw was my mother's bloody face bashed into the ground and teeth scattered around her lifeless body. I looked at him and thought to myself - please don't kill me.
This story has haunted me all of my life, through the daily flashbacks and nightmares. It has taken me some time to build up the courage to let this story out of my heart. And now, with every single word I can live free.
Finally. - Karolina
The Empty Frame – based on a true story
ISBN 9781520916866
Excerpt from the book:
1 dead priest, 52 missing paintings, 5 million dollars. The devoted Holy Father, Richard Mikutavic comes face to face with his passion for antique collectables when local criminals become interested in his possessions. The details of the investigation that followed the crime that shocked the country were later introduced into the FBI's Art Crime Division officer training program. Discover who was the actual criminal all along.
…All Five… - a true story
ISBN 9781521216620
Excerpt from the book:
The loving but unnatural relationship between Dorian and Iva is darkened by the news of Iva's terminal illness. A few months later Dorian's whole family goes missing and it brings the locals to whisper: "How could anybody be so unlucky?" But it's not long before the police realise that sometimes the word "unlucky" means "guilty."
Each is available in both paperback and Kindle eBook formats.
About Centre of Excellence and the Creative Writing Diploma - Website: www.centreofexcellence.com
Centre of Excellence is recognized worldwide as one of the leading online training providers, with hundreds of thousands of learners having gained vital skills and qualifications.
The Creative Writing Diploma course is certified by the IAHT and is part of the Continued Professional Development scheme.
About Michael Terence Publishing - Website: www.mtp.agency
Michael Terence Publishing is a UK-based hybrid publishing house and literary agency founded to give worthy authors a platform to publish their works and to promote their success via online and traditional channels.