From Boots to Suits, a Former Army Captain is Changing the Investment Industry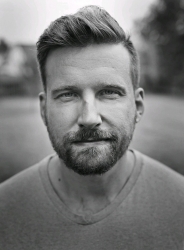 O'Fallon, IL, October 02, 2017 --(
PR.com
)-- Former Army Captain David Clark's investment firm Capital Strength Investments, LLC is changing the way America invests for retirement. David is an OIF veteran that served in the prestigious and elite 10th Special Forces Group (Airborne) as a lieutenant and later went on to command at United States Army Africa as a captain.
David is no stranger to taking the path less traveled, but his most recent endeavor may be his toughest adventure yet. Entering an industry as old and as powerful as the finance and investment industry doesn't come without its challenges. The companies that dominate the industry also hold most of the world's wealth in one way or another, and there is little room for new blood.
Despite this fact, David is determined to turn the industry on its head. David offers potential clients the opportunity to "level the playing field." What does that mean exactly? Invest the way the elite do utilize investment strategies that are rarely offered to clients that aren't in the 1%.
Preservation of capital, consistent profitability, and superior returns are the cornerstones of Capital Strength Investments investment philosophy. David and his team of experts factor these three principles into every decision they make for their clients.
"It's easy to keep clients when you consistently exceed their expectations," says David Clark. "When a client comes to us from another firm they are always excited to see their accounts after the first month. Most people tell me that they have earned more in that first month than they did in a year at their old investment company."
People are living longer, and that means that they either need to save more during their working years or start thinking about where they will work when they are in their twilight years. That is unless they can make money they have now work harder for them today.
In David's new book titled "Mastering Wall Street," he offers readers the opportunity to learn how to implement the strategies he uses for his clients. "This isn't a get rich quick book. Instead, it's a book full of tools that every serious investor needs have in their toolbox if they want to become and remain profitable in any market."
David wants everyone to know, "When I was a captain in the army, America trusted me to have her back. Now that I'm the CEO of Capital Strength Investments, you can feel assured that I will have yours."
Contact
Capital Strength Investments LLC
David Clark
618-407-1704
https://www.capitalstrengthinvestmentsllc.com

Contact