Finally…an App to Relieve Your Muscle and Joint Pain
Certified Virtual Physical Therapists can treat you for a variety of muscle and joint pain right from the comfort of your own home. You no longer have to wait to see a physician or travel when you are in pain.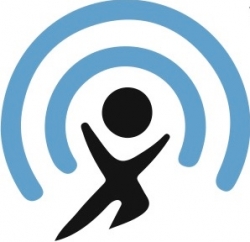 Palm Beach Gardens, FL, October 03, 2017 --(
PR.com
)-- Musculoskeletal disorders (MSDs) are the aches and pains we feel every day - from back pain, to strained muscles and sprained ligaments. More than 50% of people over 18 are affected in the US, and this number significantly increases for seniors.
The economic burden on our healthcare system is astronomical, with direct costs reaching 20 billion dollars a year. If you include indirect costs from lost time, travel, etc. The total costs are estimated to be between 45–54 billion dollars per year. With all of our advancements in healthcare, we have failed to control the loss of function and costs, both direct and indirect, caused by musculoskeletal disorders (MSDs). Instead, they continue to spiral out of control.
Our present healthcare system is falling short. Currently, an individual in pain will search the internet for a quick remedy. Then they schedule an appointment with their primary physician, who would render advice and prescribe medication. A recent survey from Merritt Hawkins, found that a typical patient waits 29 days to see a physician. If symptoms continue, a radiographic study will be performed and they will then be referred to an orthopedic specialist. After an average of 62 days, only 25% of those suffering from a MSD will finally be assessed by a physical therapist / musculoskeletal specialist.
Change is needed. Not only is the cost of treating muscle and joint pain out of control, but those suffering pain must have access to proper advice in a timely manner. The first contact should be a specialized provider that offers a complete treatment plan.
Enter Virtual Physical Therapists (VPT). VPT recently launched an app that connects you directly to a musculoskeletal specialist at your convenience. According to Aideen Turner, CEO of VPT, "Evidence shows that the current physician gatekeeper model is not the most efficient means of minimizing and treating the effects of our everyday muscle and joint aches and pains. Physical Therapists are specifically trained in treating these conditions. VPT only partners with clinicians who have achieved certification/diploma in Mechanical Diagnosis and Treatment. This specialty degree allows our patients access to clinicians that have a reliable assessment and the best outcomes. Our goal at Virtual Physical Therapists is to transform healthcare. Those suffering from musculoskeletal disorders should be first seen by a MSDs specialist, thus reducing the stress on our healthcare system and ensuring they will feel better faster."
Numerous studies have found that early or direct access to physical therapy (PT) reduces waiting time and costs for the patient and the health care system. Researchers in the Journal of Health Services Research found that self-referred patients had fewer physical therapy visits and lower allowable costs ($0.87 for every $1.00 of physician-referred).
VPT's app is available on both iTunes and the Google Play stores. After downloading the app, you complete a brief section on your medical history and symptoms and can then choose a clinician and time that best fits your schedule. The average visit is only $69, comparable to a co-pay and a fraction of what it would cost to see a physician or emergency room with a high deductible plan. Currently, VPT is available in PA, NJ, NY, MD, FL, with new states added every week. You can visit their website for more details: www.virtualphysicaltherapists.
Aideen Turner PT, Cert. MDT
aideen@vptsapp.com
www.virtualphysicaltherapists.com
484-431-2344 (cell)
#VirtPhys #ChosePT1st ` #McKenzieMDT
Contact
Virtual Physical Therapists
Aideen Turner PT, Cert. MDT
878-332-2033
www.virtualphysicaltherapists.com
484-431-2344 (cell)

Contact