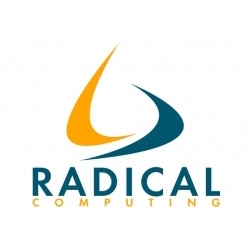 Newington, CT, February 21, 2008 --(
PR.com
)-- Radical Computing, maker of Adaptive Signage™ platform and Retail Path Networks digital signage media players, today announced it has expanded its channel in the European markets with the signing of new regional distribution and reseller agreements with Automated Technology Europe Ltd.
The Automated Technology Europe (ATE), headquartered in Birmingham, UK is one of the leading providers of data acceleration and process automation solutions throughout Europe for telecom, manufacturing and financial sectors. The company also has extensive presence in the media and entertainment industry through one of its subsidiaries. Under the terms of the agreement, ATE will distribute Radical Computing's RPN line of intelligent digital signage media players in all twenty seven member states of the European Union.
"As we continue to gain momentum with our Adaptive Signage™ platform and the upgraded RPN product line which was announced last month, it is important for us to expand our global presence. Recent introduction of our multi-language management interface functionality opens up digital signage technology to be available to millions of businesses in non-English speaking markets and ATE's existing relationships within multiple vertical industries throughout Europe will allow RPN to strengthen its further presence in the region," said Vadim Gorelik, VP, Business Development of Radical Computing. "The partnership will complement our already existing relationships in Eastern Europe."
Radical Computing's channel-focused business model relies on partnerships with advertising agencies, VARs and manufacturing representatives with established client base in the areas of hospitality, retail, financial services, manufacturing, entertainment, real estate, and health and wellness industries.
"Whilst looking for a product to differentiate ourselves in the rapidly growing European market for Digital Signage we were attracted to the RPN system by the way it simplifies signage projects yet at the same time offers greater power than the overly complex software systems typically in use. We feel that the RPN system not only provides the best value for money solution available today, it also has immense potential to open the door to a more powerful future for digital signage," said Colin Carberr, CEO of ATE Ltd.
About Automated Technology Europe, Ltd.
Automated Technology Europe is an independent distributor of niche high technology products, established in 1993 It is one of the leading suppliers of data acceleration solutions for telecom, manufacturing and financial sectors. For more information, visit http://www.theategroup.com.
About Radical Computing Corporation
Radical Computing Corporation is a manufacturer of a broad line of innovative digital signage solutions. Radical Computing is dedicated to delivering world-class products and services designed to bring intelligent automation into everyday operations and information delivery. For more information, visit http://www.radicalcomputing.com.
###