Robynn Lin Fredericks Joins Cast in Indie Horror Film "They Are Legion"
Actress Robynn Lin Fredericks has been named for a supporting role in "They Are Legion" produced and directed by The Brothers Nunez.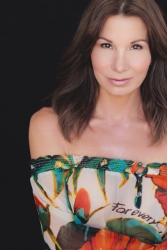 Miami, FL, October 16, 2017 --(
PR.com
)-- Just announced, Robynn Lin Fredericks will be taking on the supporting role of Sarah, in the upcoming indie supernatural/horror film, "They Are Legion," which is being written, produced and directed by The Brothers Nunez.
The movie, which is about a grieving family who is assaulted by malevolent spirits and turn to a world-weary priest and two unorthodox paranormal investigators for help, will be the first film in the horror genre Robynn has undertaken. "I read the script and loved it! While it's definitely supernatural, it also has an element of faith and love being tested. Those layers make it a deeper story that, I think, will help all people relate, even those who don't normally follow this style," she said in comment. She also stated, "I love pushing myself to go deeper into a role," and promises fans will not be disappointed with what they see.
Also signed on is Gabriel Sebastian, Christopher Diaz, Angelo Diaz, Daniel Nunez and Carlos Artze with more announcements to follow.
The project is currently slated to begin production this winter in Miami, Florida and to wrap early 2018.
Robynn Lin is currently represented by Dona Kay Waterman of Famous Faces Talent. www.imdb.me/RobynnLin to view all projects.
Contact
Robynn Lin Fredericks
213-316-6771
RobynnLin.com

Contact